Details

Category: Latest News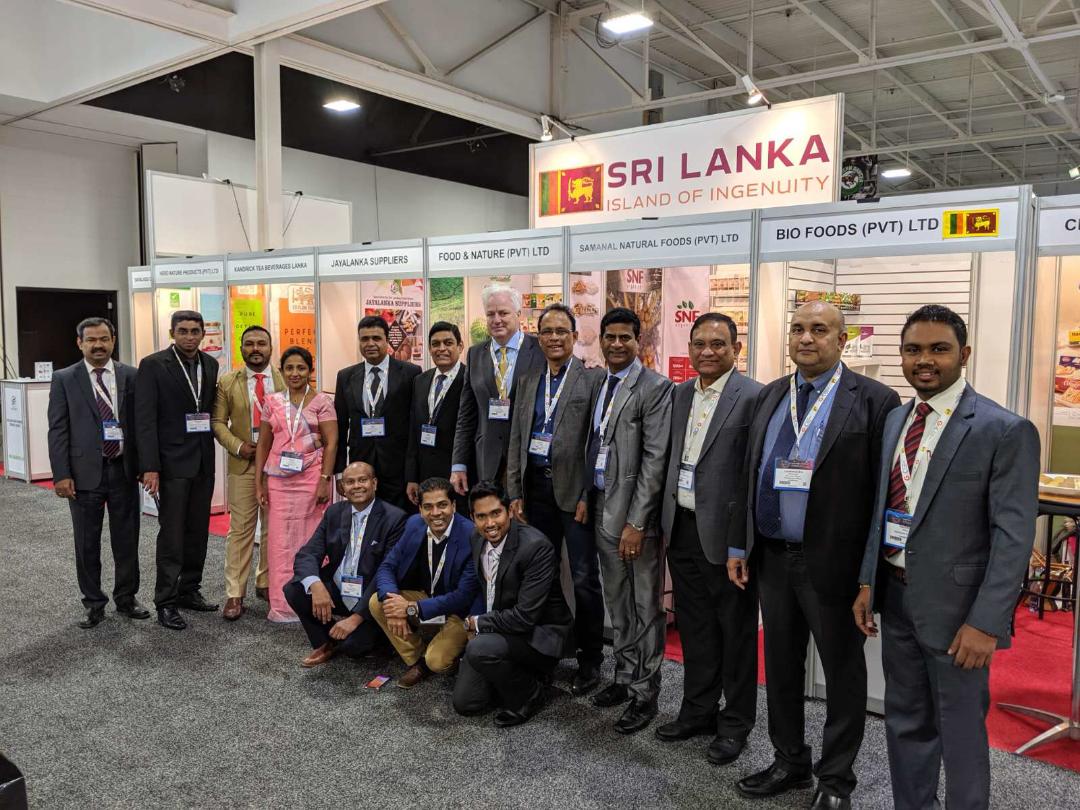 Sri Lanka participated at the GIC 2019 - Food and Beverage Sector International Exhibition, which is one of the most popular professional food and beverage sector exhibitions in Canada. GIC is visited by several thousand buyers, buying agents, importers, food sector distributors, experts, wholesalers, and retailers.
The event was held in Toronto from 22 to 23 October 2019. Sri Lanka's national participation was coordinated by the High Commission in Ottawa and the Consulate General in Toronto together with Ministry of Foreign Affairs, Export Development Board (EDB), and Department of Commerce of Sri Lanka.
Sri Lanka was represented at GIC 2019, by EDB together with Bio Foods (Pvt) Ltd, Ceylon Biscuits Ltd, Food and Nature (Pvt) Ltd, Hero Nature Products (Pvt) Ltd, Kandrick Tea Beverages Lanka, Waguruwela Oil Mills (Pvt) Ltd, Samanala Natural Foods (Pvt) Ltd, Sayaladu Coco (Pvt) Ltd, and Jayalanka Suppliers
High Commissioner in Canada Asoka Girihagama and Consul General Kaplia Jayaweera graced the inaugural session and interacted with the participants. Value added food products, tea, virgin coconut oil, coconut flour, coconut protein, and biscuits were displayed at the Sri Lanka pavilion.
The Sri Lankan delegation participated at the Market Orientation Programme, which consisted of a Market Familiarization Tour prior to the exhibition, in order to explore the Canadian retail markets and consumer trends and at the information session on the Canadian market, organized by the Consulate and EDB.
B2B meetings were arranged with leading buyers such as Costco, Loblaws, Longos, and CTS in Canada during the GIC exhibition which ensured exhibitors to establish useful trade contacts and to receive orders for their products through the new business links made.
Consulate General of Sri Lanka
Toronto
24 October 2019
Details

Category: Latest News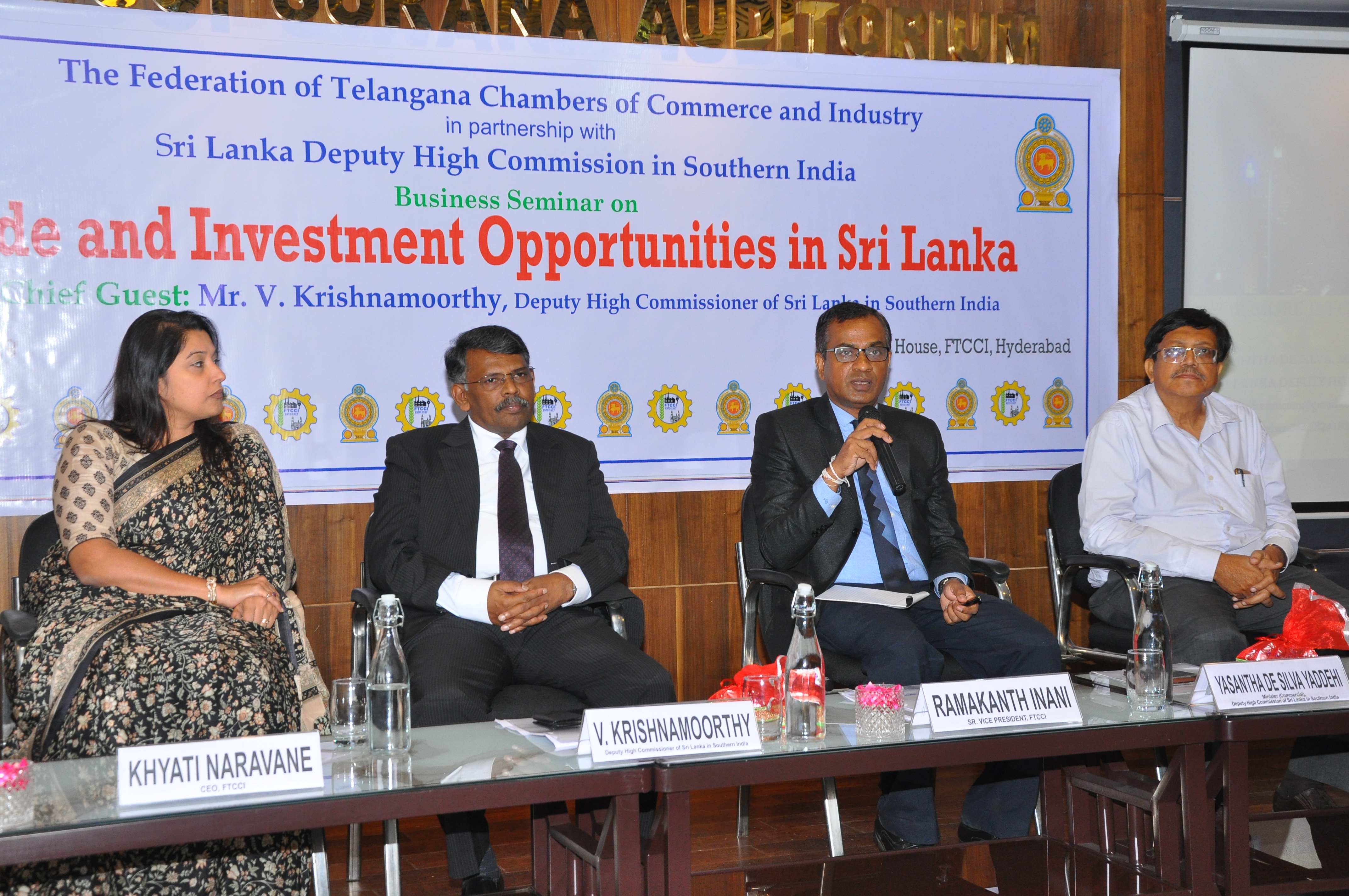 Sri Lankan Deputy High Commissioner to Southern India, V.Krishnamoorthy along with Minister (Commercial) Yasantha De Silva undertook an official visit to Hyderabad from 23-25 October, 2019 with the objective of strengthening trade and investment ties between Sri Lanka and State Government of Telangana.
During the visit, the Deputy High Commissioner participated at the seminar on Business and Investment Opportunities in Sri Lanka organized by the Federation of Telangana Chamber of Commerce & Industry (FTCCI) on 23rdOctober 2019.The main objective of the seminar was to create awareness amongthe entrepreneurs in Hyderabad about business and investment opportunities in Sri Lanka as well as to explore opportunities for expanding trade and investment ties. The Minister (Commercial) made a detailed presentation on Trading & Investing in Sri Lanka highlighting its exportable products and on its conducive investment environment.
During the interactions, the Deputy High Commissioner pointed out that the volume of trade between India and Sri Lanka has increased substantially during the past few years and requested the members of the FTCCI to gear up for the upcoming possibilities in importing more products from Sri Lanka.
On 24th October 2019, the Deputy High Commissioner participated as the Guest of Honour at "Accelerate 2" international Business Awareness Programme organized by the Global Exim Institute in which he stressed on the prospects for stronger connections between Sri Lanka and India in the areas of trade and investment. More than 200 participants took part at the event and the Minister (Commercial) also made a presentation on Sri Lanka's trade with India.
Deputy High Commissioner and Minister (Commercial) also had a meeting with the Senior Vice President of the Federation of Telangana Chamber of Commerce & Industry (FTCCI), the Director & Head of Confederation of Indian Industry of Telangana Chapter, Joint Director of Federation of Export Promotion Organization, Director Q Mart Super market and Managing Director Creamline Dairy Products Pvt Ltd, on the sidelines of their visit to Hyderabad.
During the above meetings they have assured that they will work with their Sri Lankan counterparts to enhance the economic relations between Sri Lanka and the State Government of Telangana.
Sri Lanka Deputy High Commission
Chennai
08th November 2019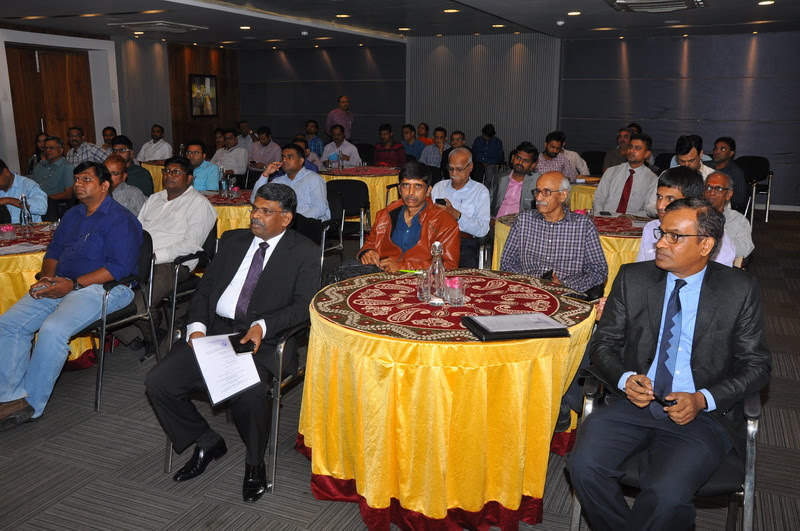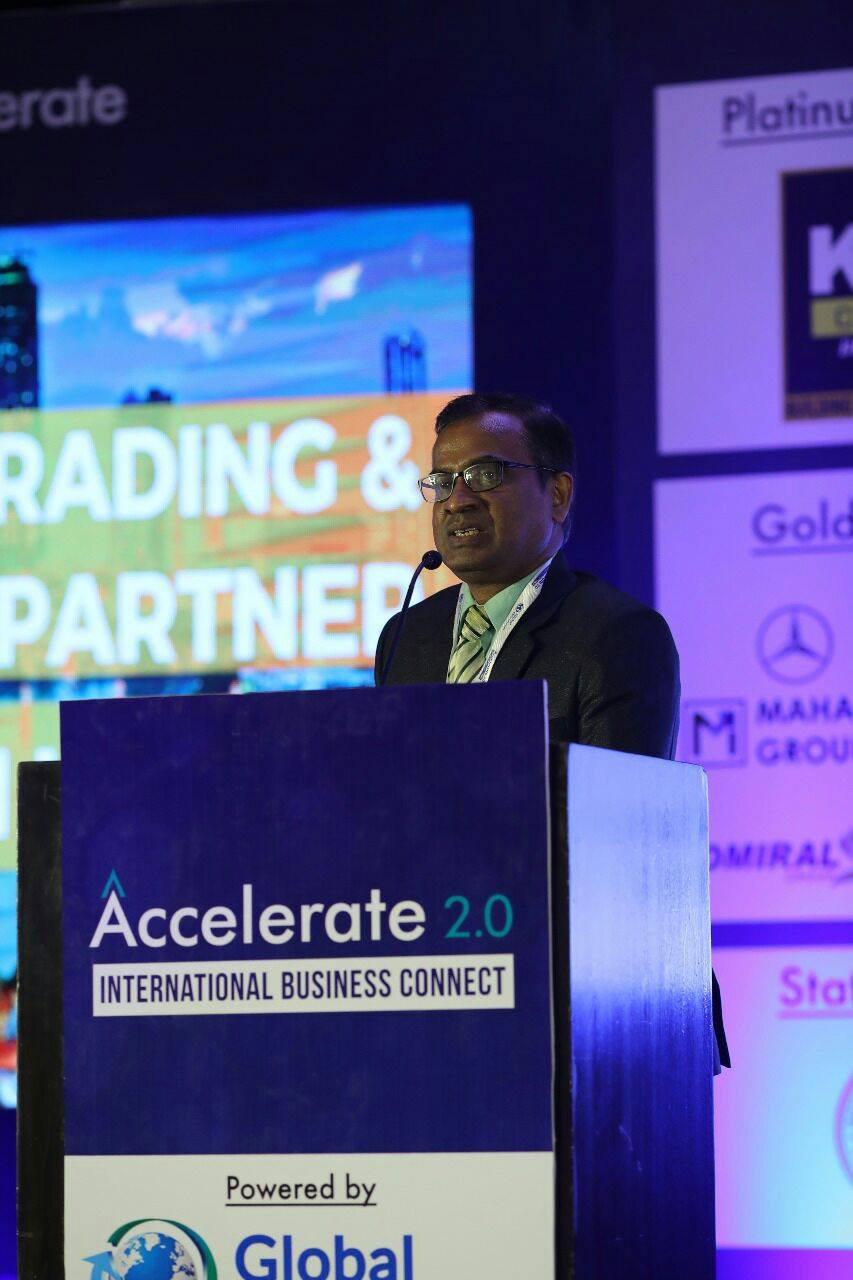 Details

Category: Latest News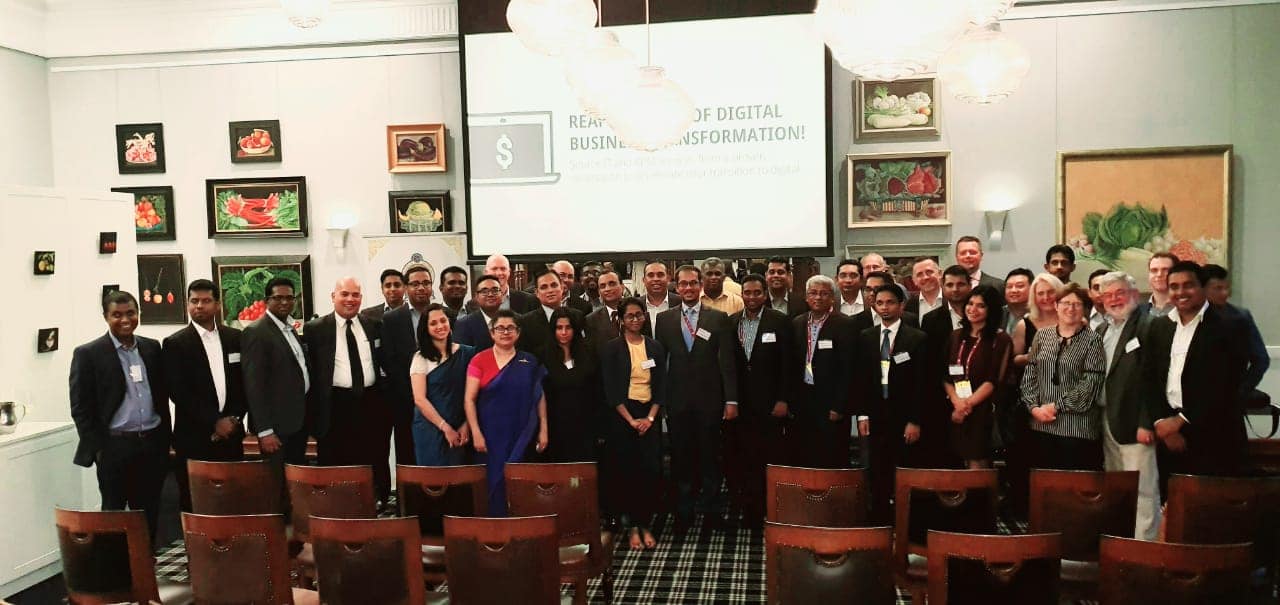 Consulate General of Sri Lanka in Sydney in collaboration with the Export Development Board (EDB) and the Information and Communication Technologies Authority (ICTA) organised a Country Pavilion at the CeBIT Australia from 29 to 31 October 2019 at the International Convention Centre, Sydney. Ten reputed Sri Lankan IT/BPM Companies participated at CeBIT exhibition to explore opportunities for bilateral commercial ventures in the ICE sector. CeBIT Australia 2019 showcased the dynamic merger of business with technology, how it can help business growing and connecting people to people contact.
Under the Economic Diplomacy Programme (EDP) of the Ministry of Foreign Affairs, the Sri Lankan Consulate office in Sydney organized a B2B Networking meeting with Australian companies for the visiting Sri Lankan IT Delegation on 30th October 2019 at Tattersalls Club. The main objectives of the networking event was to connect the Australian and Sri Lankan companies in the ICT Sector to enhance the bilateral trade relations and to showcase Sri Lanka's knowledge services industry for collaboration between Sri Lankan Australian companies. Consul General Mr M H M N Bandara, Consul Commercial Mr Abdul Raheem spoke at the occasion. Mr Nilan Thimbiripola, Project Manager of ICTA made a presentation on IT/BPM industry in Sri Lanka and potentials to expand trade relations with Australia in the ICT field.
The Consulate office also arranged the familiarization and field visits to Macquarie University and the University of Technology Sydney (UTS) for the visiting Sri Lankan delegation to get updated technology usage in Australia. The Sri Lankan IT/BPM delegation to Sydney include Evensel-IT, hSenid Business Solutions (Pvt) Ltd, Omobio )Pvt) Ltd, CodeGen International (Pvt) Ltd, Afisol Private Ltd, Zkewed (Pvt) Ltd, Peercore Nexgen (Pvt) Ltd, BISTEC Global Ltd and VizuaMatix.
Consulate General of Sri Lanka
Sydney
5th November 2019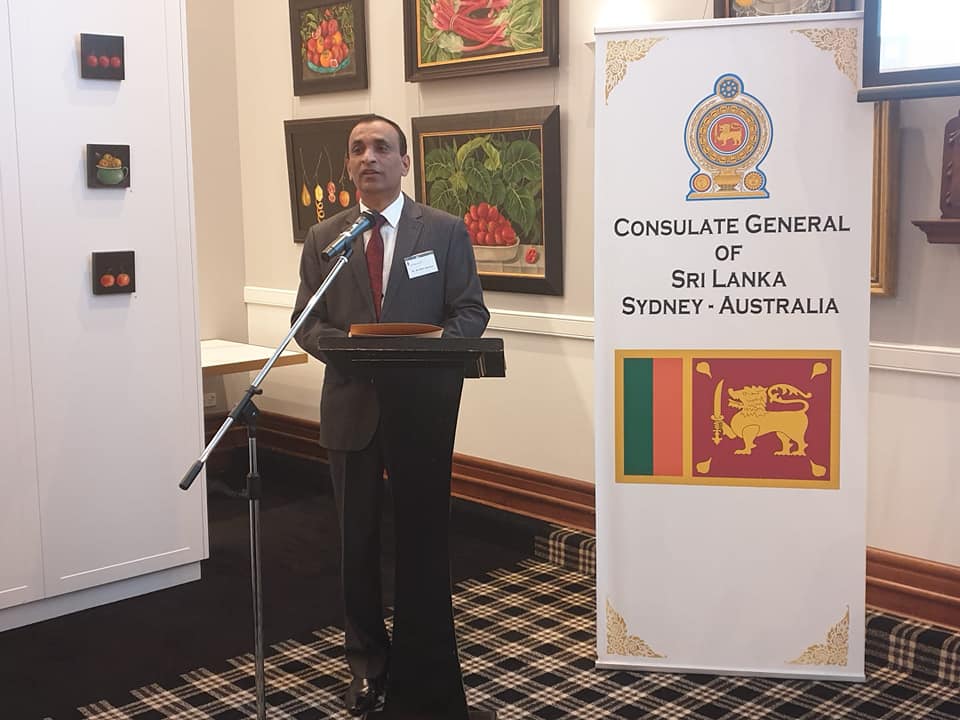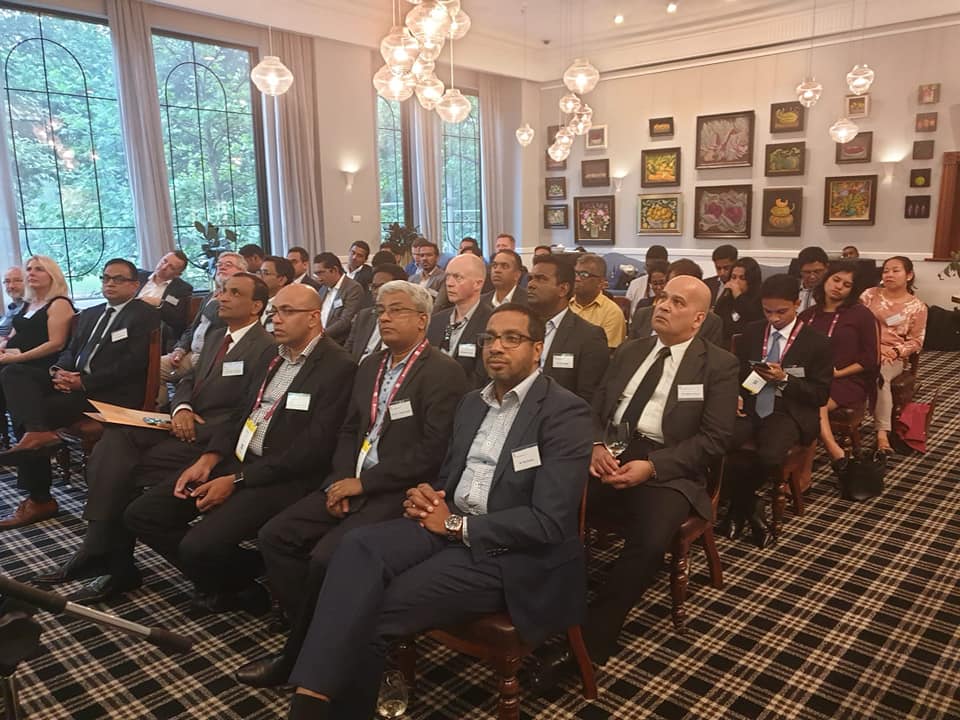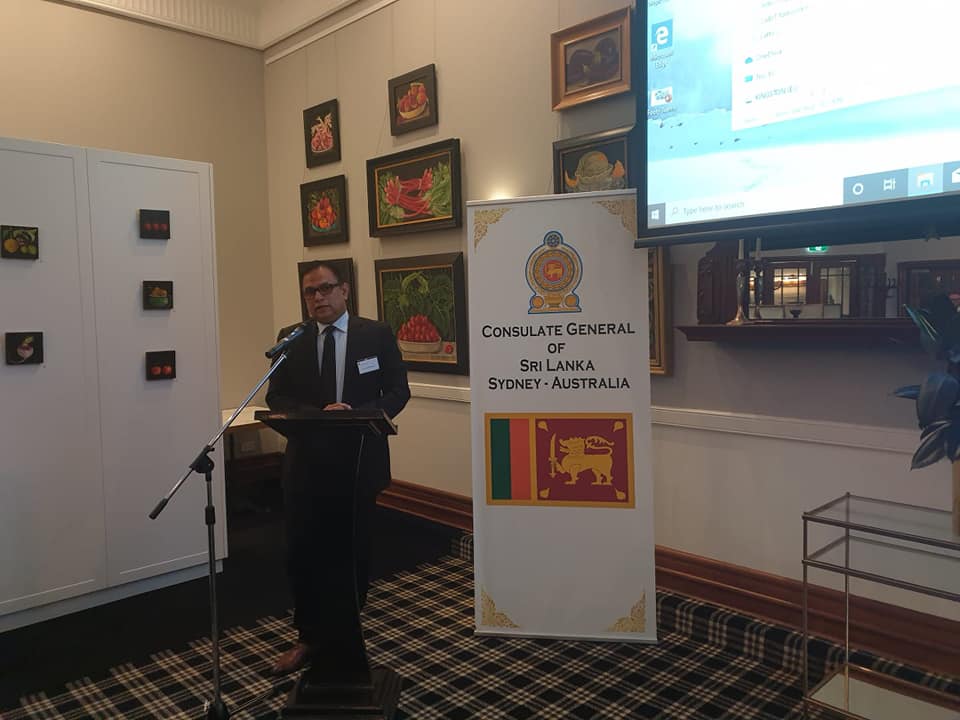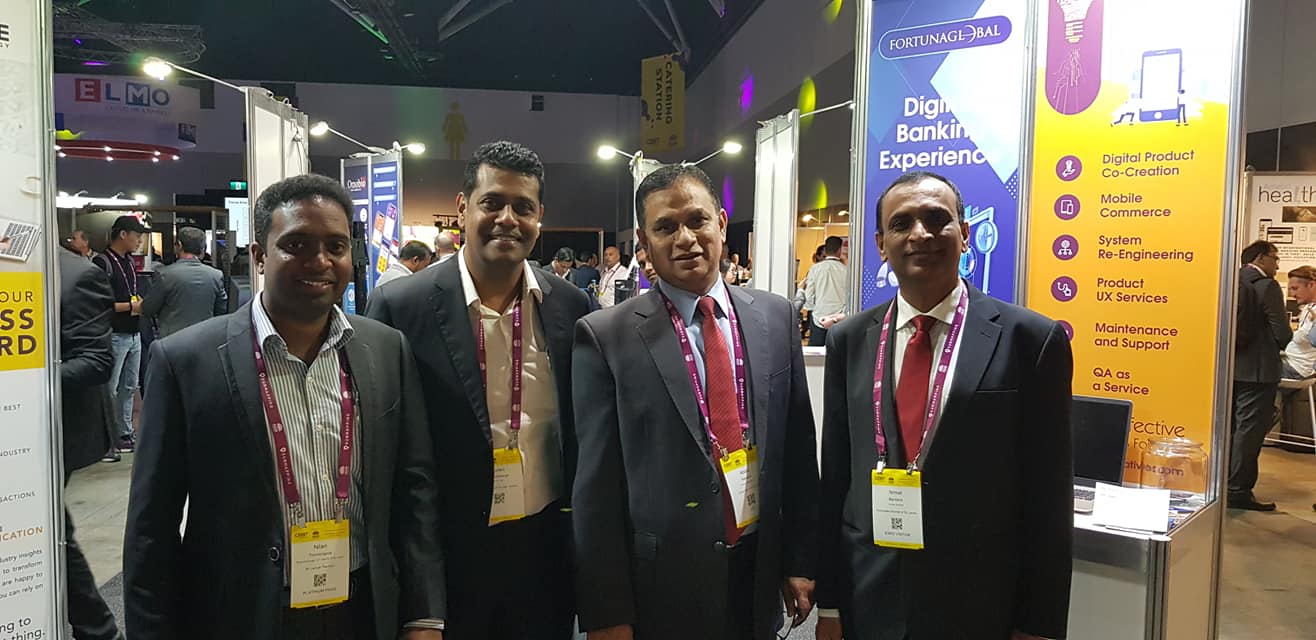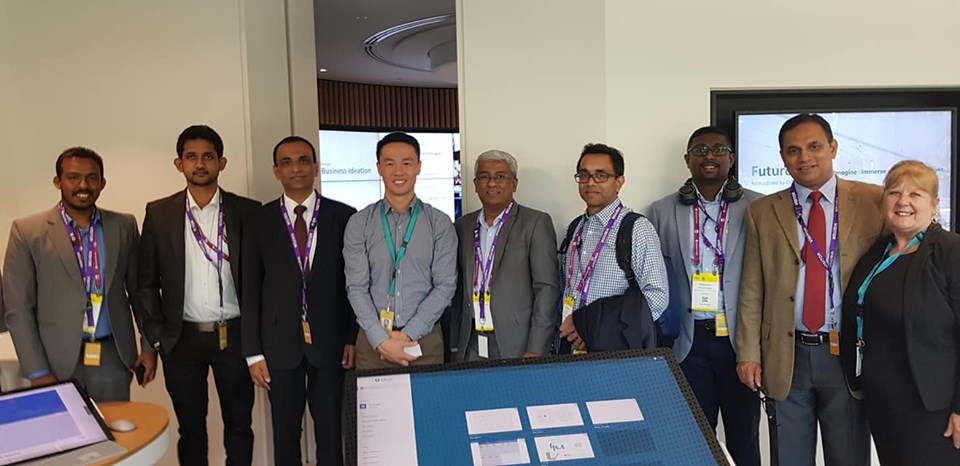 Details

Category: Latest News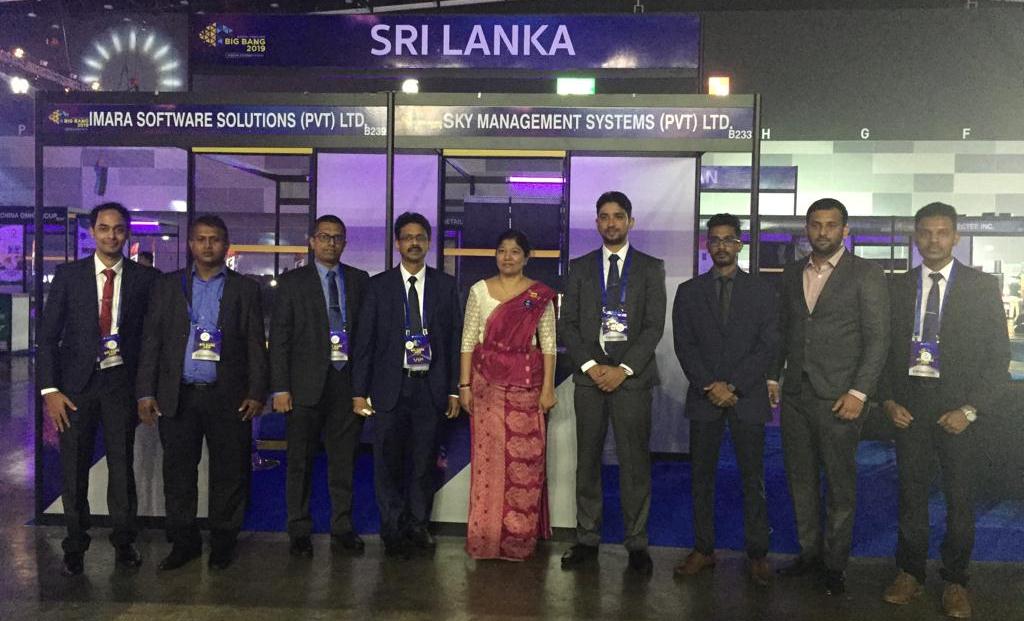 The Department of Commerce Sri Lanka, jointly with the Sri Lanka Embassy in Bangkok, Thailand, using its trade promotional funds, for the first time has organized Sri Lanka`s participation in Digital Thailand - Big Bang 2019 exhibition held in Bangkok Thailand from October 28-31. The Exhibition, which is considered as the biggest international conference and exhibition on digital technology and innovation in South East Asia, had the overall theme of 'ASEAN Connectivity'. This event consisted with the participation of more than 200 exhibitors from 14 countries from the region and world.
Prime Minister of Thailand General Prayuth Chan O Cha, declared open the exhibition which facilitated exhibits connecting to three distinct segments, namely 'creativity zone' including advanced creativity in the field of digital technology, the 'society zone', encompassing new ways of improving quality of life and equal opportunities, and 'smart city zone' projecting future outlook of cities.
The Sri Lankan pavilion was opened by H.E. the Ambassador Mrs. Samantha K. Jayasuriya, Embassy of Sri Lanka, Thailand. Mr. Anil Sirimanna, First Secretary (Commercial) of the Embassy also joined with this occasion. The Sri Lankan Delegation consisted with five IT companies, performed in different IT sectors. Such as ERP Software, Software Development, Mobile Application Development, Payments Processor and Real-Time System etc. Imara Software Solutions (Pvt) Ltd, Softcodeit Solutions (Pvt) Ltd., Sky Management Systems (Pvt) Ltd, Itechro (Pvt) Ltd, and Silverleap Technology (Pvt) Ltd. displayed their innovative IT solutions at the event.
In parallel to this exhibition B2B meetings arranged by the Embassy and it was good opportunity to Sri Lankan participants to build worthwhile links to explore the potentials in ASEAN market.
Details

Category: Latest News
The Department of Commerce will stop issuing Certificates of Origin (CoO) for the Turkey GSP from November 1, 2019, with the full implementation of the Registered Exporter System (REX) by Turkish Authority.
Therefore, all companies who export to Turkey, are advised to use Statement on Origin (SoO) under the REX System from November 1, 2019 onwards.
Department of Commerce
23.10.2019