Details

Category: Latest News
Sri Lanka High Commission in Pretoria with the support of the Sri Lanka Tourism Promotion Bureau organized "So Sri Lanka" Tourism Exhibition at Aviary Court in Menlyn Shopping Mall from 20th to 25th March 2019. It was the first ever Sri Lanka Tourism Promotional Campaign that took place in South Africa. Menlyn Shopping Mall is the largest shopping mall in the African Continent, which records 1.4m foot counts a month.
Details

Category: Latest News
The Embassy of Sri Lanka in the Republic of Korea in collaboration with the Board of Investment (BOI) of Sri Lanka held an Investment Promotion Programme in Seoul from 19 - 22 February 2019, under the Economic Diplomacy Programme of the Ministry of Foreign Affairs of Sri Lanka.
The programme included an Investment Promotional Forum titled "Investment Climate and Business Opportunities in Sri Lanka" which was jointly organised by the Korea Chamber of Commerce and Industry (KCCI) and the Sri Lanka Embassy on 19 February 2019. KCCI is Korea's largest private economic organization that encompasses 71 regional chambers and approximately 160,000 members covering all the sections of the Korean economy.
Details

Category: Latest News
The Department of Commerce wishes to remind all companies that the Department will stop issuing

Certificates of Origin (CoO) for the EU, Norway, Switzerland GSP

from

July 1, 2019

, with the full implementation of the

Registration of Exporters (REX) system

from that date.
Therefore, all companies registered with the Department and who use, or expect to use in the future, the above schemes, are kindly requested to register with the REX system

before June 14, 2019

through the Department of Commerce, if they have not already done so. Companies exporting Turkey are also advised to register with the REX system, as application of the REX system to Turkey is pending.
Details

Category: Latest News
The National Chamber of Exporters of Sri Lanka (NCE) in collaboration with the Sri Lanka Deputy High Commission in Chennai organized a visit of business delegation of Sri Lankan Exporters to Chennai, led by the Secretary General of the NCE, from February 27th to 02nd March 2019.
The objective of the visit was to promote two way trades between Sri Lanka and India , specially exports from Sri Lanka to India and also to explore potential possibilities of identifying and sourcing raw materials that could be used for exports, including high tech Machinery and processing technologies, Joint Venture for Investment opportunities. The trade delegation comprised of representatives of leading business companies in Sri Lanka.

Details

Category: Latest News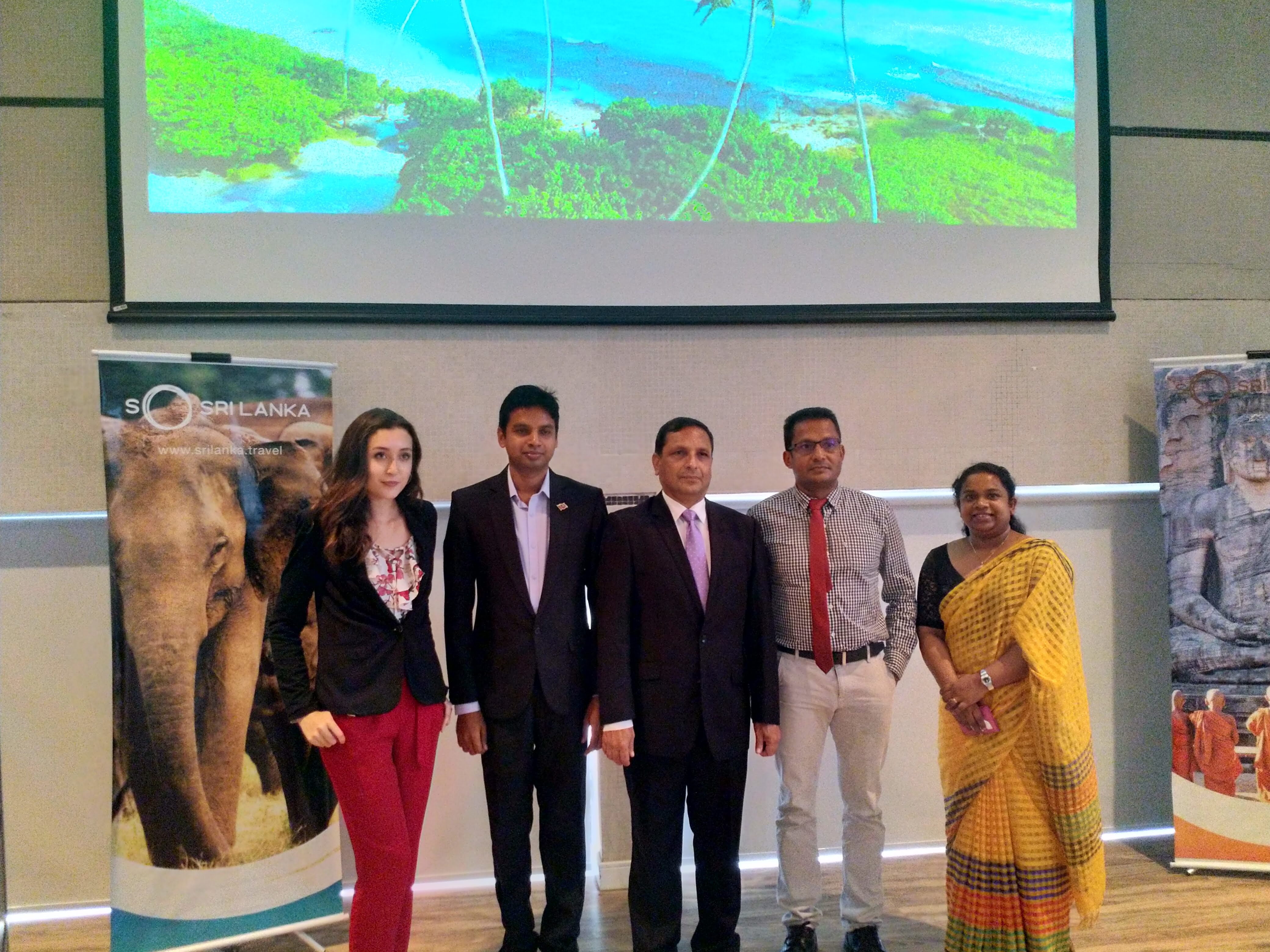 The Embassy of Sri Lanka in Brazil successfully organized a three-day trade and tourism promotional event in Sao Paulo, the Commercial Capital of Brazil, from 20 to 22 February 2019. The event drew the interest of a large number of prominent Brazilian importers, trade consultants, officials of trade associations, travel journalists and travel trade industries based in Sao Paulo.