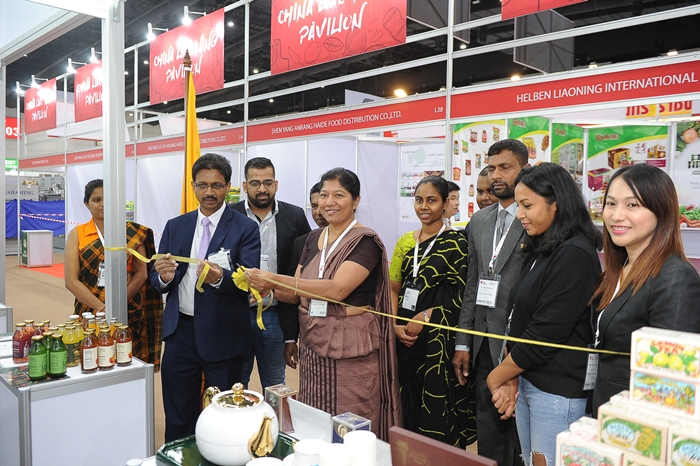 FHT the international 5-Star food & hospitality trade event was held from 04 - 07 September 2019 at BITECH Exhibition Centre, Bangkok.
The paradise island in Indian Ocean; Sri Lanka with its lush vegetation and a wide array of tropical fruits and vegetables offers rich raw material base for the food and beverage industry. The renowned tastes and aroma of Ceylon tea, coffee, herbal drinks and fruit juice is now available in a variety of ready to drink forms with no added calories or preservatives. Sustainability, quality and ethical production are the uncompromised values that comes with Sri Lankan beverages finally guaranteeing value for money.
Sri Lanka is among the 550 exhibitors from 40 countries and 11 International Pavilions from China, Denmark, EU, Italy, Japan and Korea at the Food & Hotel Thailand (FHT) 2019. Sri Lanka pavilion was opened by H.E the Ambassador, Mrs. Samantha K. Jayasuriya today and Sri Lanka's participation at the FHT 2019 was sponsored by the Economic Diplomacy Programme of the Ministry of Foreign Affairs Sri Lanka which was launched in 2018, in collaboration with key government institutions responsible for promoting trade, investments and tourism to be operationalized through the Sri Lanka Missions overseas.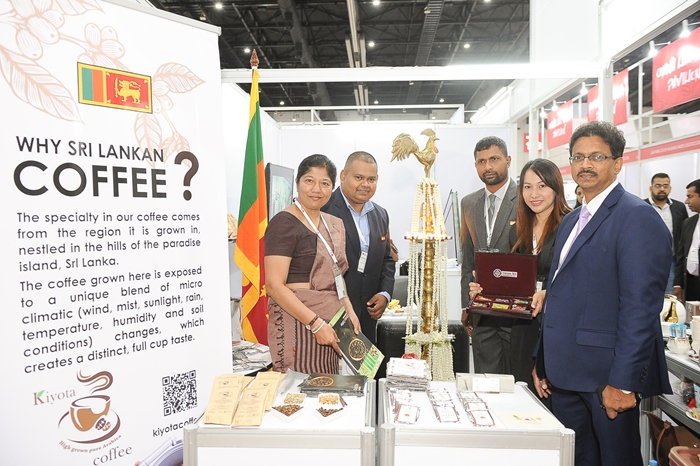 The following Sri Lankan products can be explored at the Sri Lanka pavilion
Kiyota Coffee Company (Pvt) Ltd. - Coffee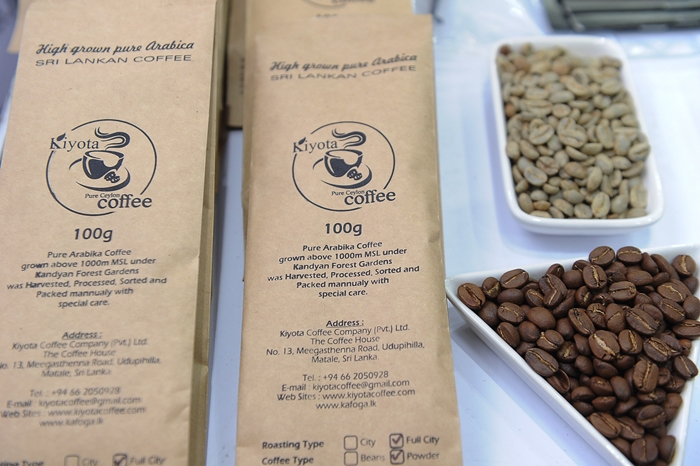 Sri Lanka was the world pioneer among Arabica Coffee producers in a century ago. However in about 1880's this industry was disappeared with natural outbreak. However, the taste hidden in the hearts of our grandparents descended over generations and even for today coffee lovers. Mr. Kazuyuki Kiyota, a Japanese veteran who represents the Japan Fair Trade Committee (JFTC) a leading Coffee establishment in Japan, smells the history and reestablished the vanished asset with the support of Sri Lankan Coffee community, Sri Lankan Government, Japanese Coffee consumers and the Japan International Corporation Agency (JICA). Today KIYOTA is the other name for lost Ceylon Coffee in the time. Nevertheless now, KIYOTA is a community work. It appears on behalf of odour of farming community, and taste for coffee lovers as well as to protect the nature.
The specialty in Kiyota coffee comes from the region it is grown in, nestled in the hills of paradise island Srl Lanka. The coffee growing here are exposed to a unique blend of micro climatic (wind, mist, sunlight, rain, temperature, humidity and soil conditions) changes, which creates a distinct full cup taste.
Thai Leader Global Trade Co.Ltd,. (Mlesna Tea)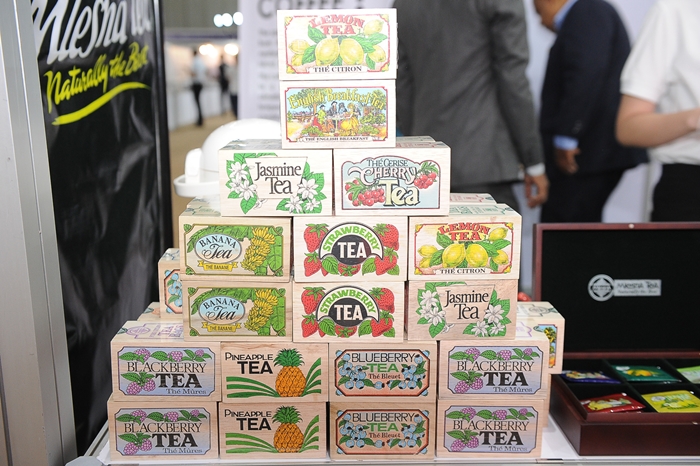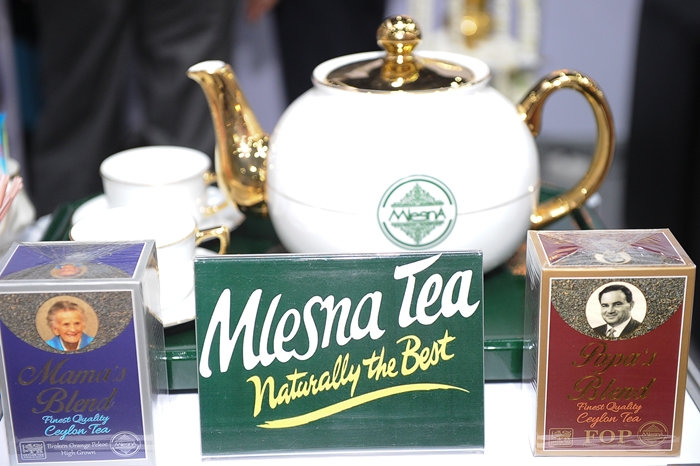 World renowned 'Ceylon Tea', which carries a heritage of over 150 years and a success story par excellence is coming to your hand in Melsna label; high quality Sri Lankan brand. Mlesna tea has been popular in Thailand with the presence of its dealer; Thai Leader Global Trade Co.Ltd and can be found in many Thai Supermarkets. Ceylon tea from central highlands and from each region has a subtle flavour akin to it, which preserved under Mlesna brand. Black tea, Green tea, flavoured teas of Pineapple, Bluebbery, Strawberry, Cherry, Lemon etc. and Jasmine tea are becoming popular in Thai Market.
Siddhalepa Exports (Pvt) Ltd - Herbal Drinks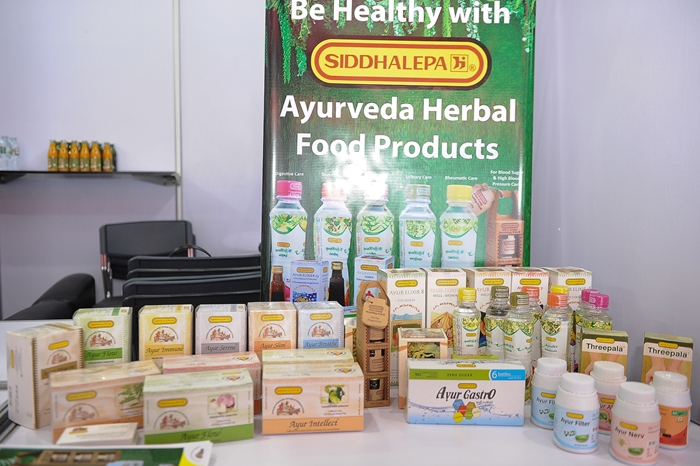 The Sri Lanka has long history of healing goodness of herbal plants well before tea and coffee were merged into daily diet as the two main hot drinks. Since the historical era, herbal porridge with juggery was the first cup of Sri Lankans which is a rich combination of nutrients. Herbal infusions or tisane is made using wild grown plants with therapeutic benefits, may be from flowers, leaves, stems, and roots. Siddhalepa Exports (Pvt) Ltd, Sri Lanka, the pioneer of best health products has converted the healing value of the traditional herbals into bottled herbal drinks which becoming popular among people in this modern hectic lifestyle.
SOZO Beverages Pvt Ltd - Nectars, Juices, King Coconut Water & Iced Teas.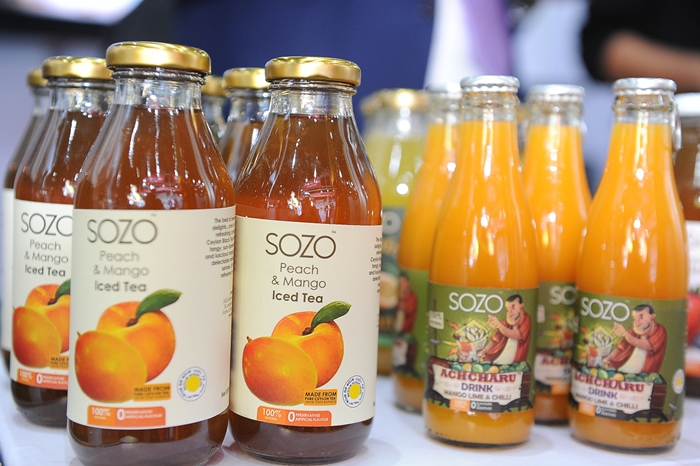 SOZO products are made of all natural ingredients, sourced directly from farmers in Sri Lanka and contains 50% less sugar than most commonly found beverages. With zero preservatives and yet offering a shelf life of over 1 year, SOZO products offer the perfect balance of homemade freshness and convenience. SOZO clientele includes international Hotels such as Shangri La, Marriot and Movenpick, Cafe chains such as Coffee Bean and Breadtalk as well as several international supermarket chains such as SPAR.