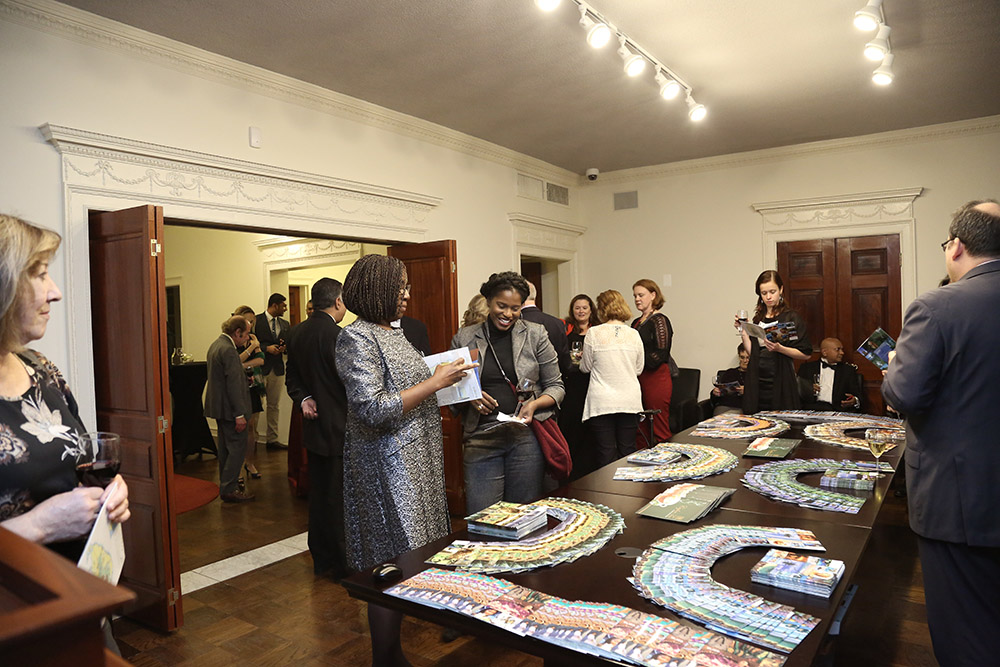 The Embassy of Sri Lanka in Washington DC organized a tourism and tea promotion event on 26th October 2017 at the Embassy premises. The focus of the event was to promote Sri Lanka's tourist attractions and Ceylon tea among the members of the International Club of DC.
The inaugural speech was delivered by Mrs. Priyanga Wickramasinghe, Charge de Affairs a.i. who spoke on the importance of increase of visit of US tourists to Sri Lanka and highlighted that the remarkable opening of the Shangri La hotel in Sri Lanka on the same day and requested the audience to watch the special programme on Sri Lanka which is scheduled to be telecasted on 29th October at 09.00 p.m. on CNN. She requested the participants to consider of visiting Sri Lanka on their next vacation. Mr. Sumedha Ponnamperuma, Minister (Commercial) did a comprehensive presentation on history, culture, tourist attractions of Sri Lanka and Ceylon tea. During the concluding remarks Mr. Sanjaya Hettihewa, the President of the International Club of DC thanked the Embassy for organizing the event.
Approximately more than 50 members of the International Club of DC participated in the Event.
Following the formal event dinner and Ceylon tea were served which gave a further opportunity to the participants to network with the officials of the Embassy and others.