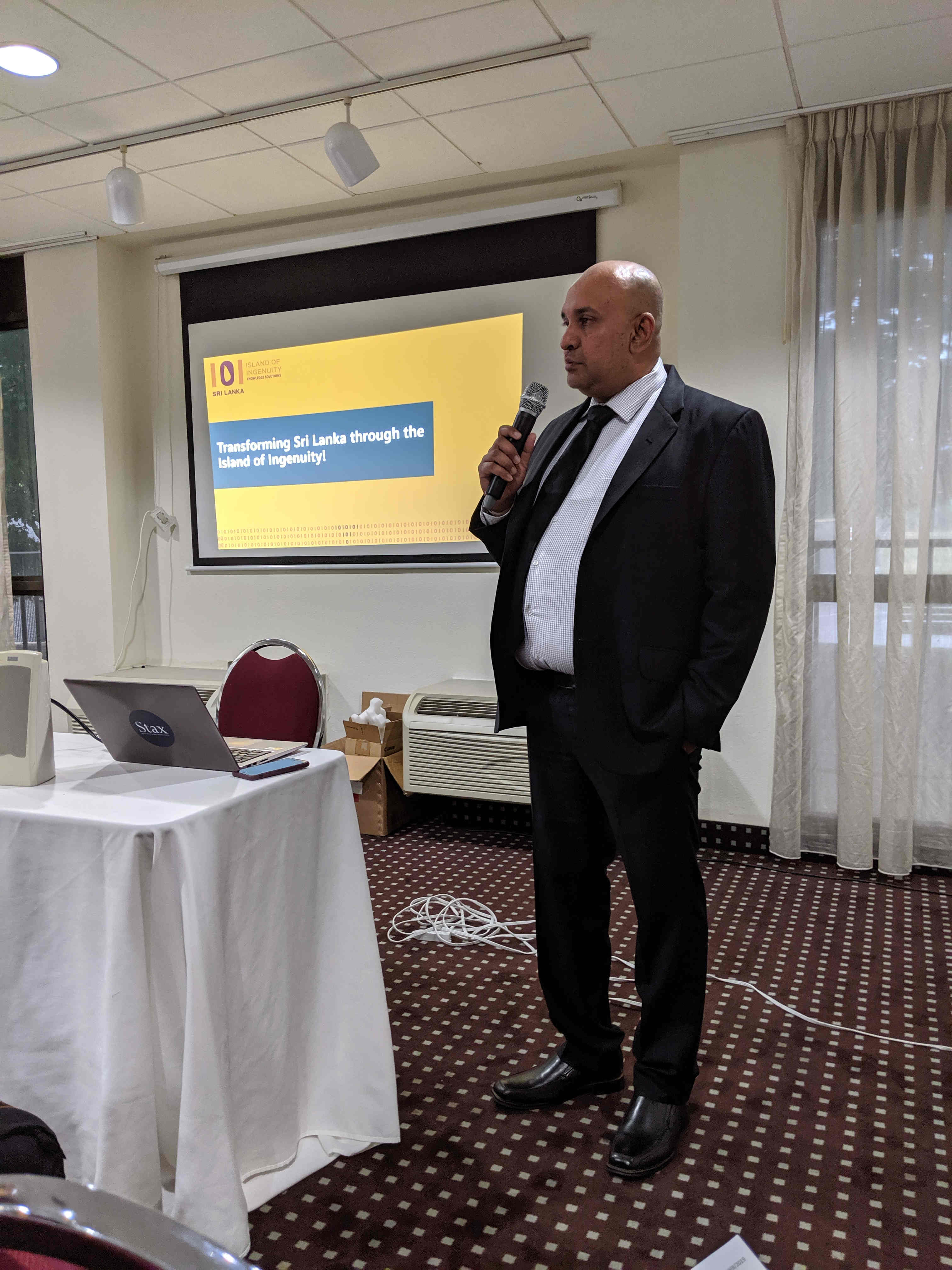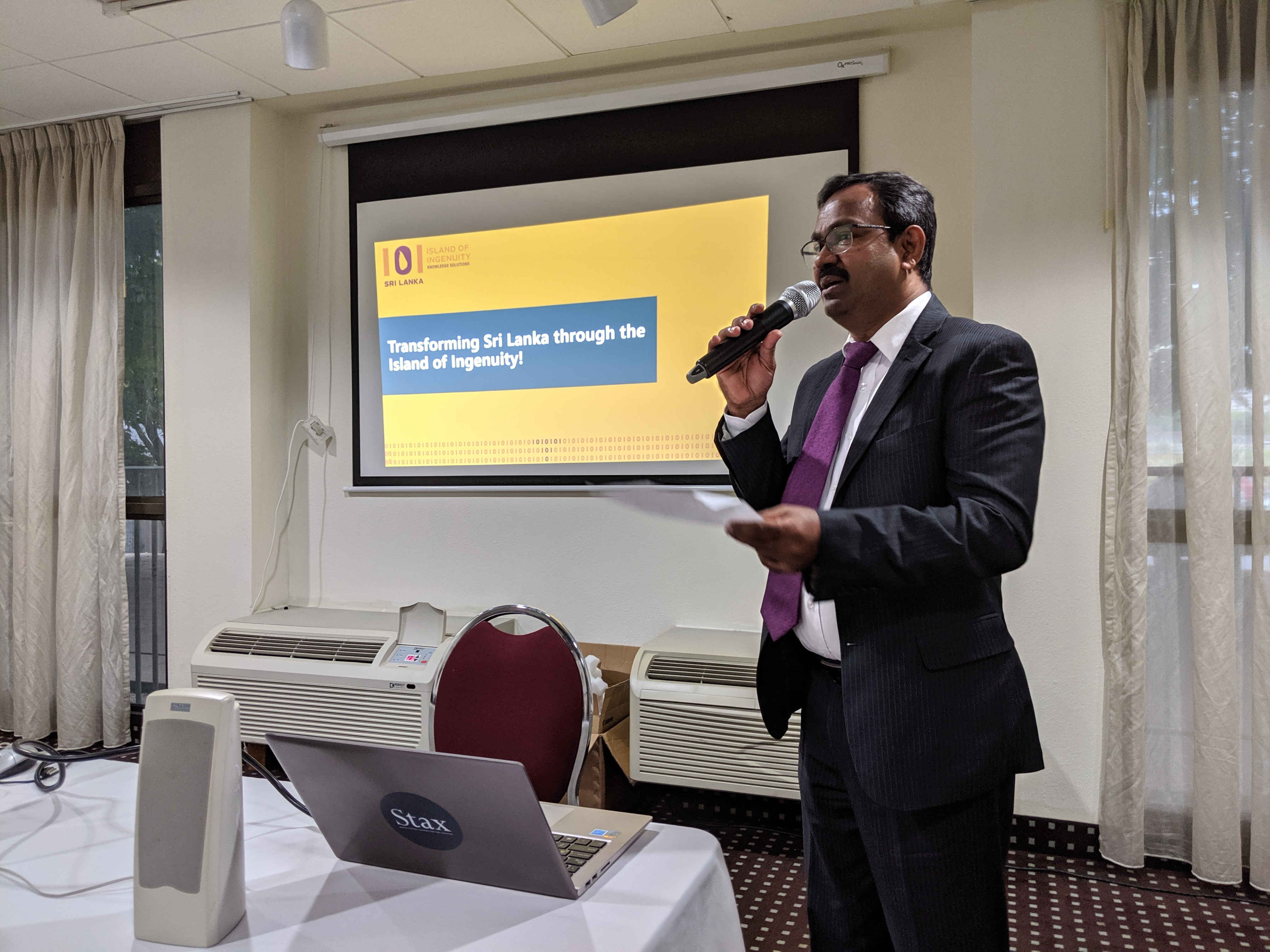 The Consulate General of Sri Lanka in Toronto arranged the Information & Communication Technology / Business Process Management (ICT/ BPM) promotional workshop "Island of Ingenuity"on 12 August 2019 at Edward Hotel, Toronto, Ontario. The Advisor to the team working as the Sectoral Expert for the ICT/ BPM sector in Sri Lanka, Ruwindhu Peiris participated in the event as the resource person. The workshop was attended by Sri Lankan expatriates engaging in the ICT sector.
The aim of this initiative was to leverage Sri Lanka's Diaspora network to help transform the industry by tapping into their networks and unraveling opportunities for Sri Lanka's ICT/BPM sector. Sri Lanka's National Export Strategy 2022 targets to elevate IT/BPM sector and achieve a target of USD 5 billion in export revenues, 200,000+ new jobs and 1,000 new start ups.
During the presentation, Mr. Peiris shared the success stories of leading IT companies, such as Virtusa, HSBC, the London Stock Exchange Group, IFS and Pearson in Sri Lanka. He eloquently explained as to why Sri Lanka can be a gateway and a test bend for those who are targeting the IT / BPM markets in Asia. The Interactive presentation was followed by a networking session.
Consulate General of Sri Lanka
Toronto
23 August 2019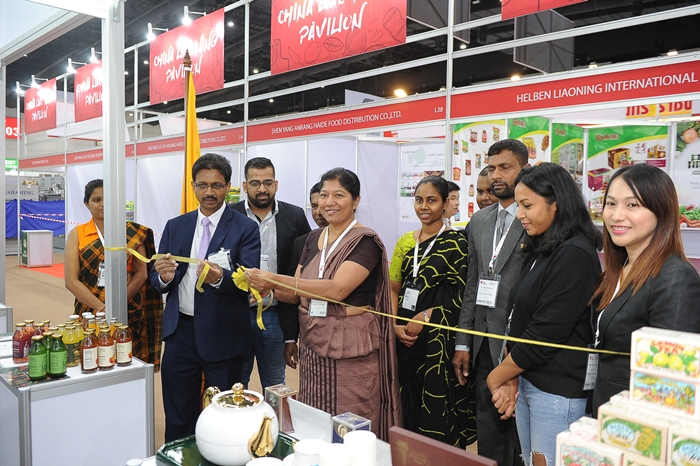 FHT the international 5-Star food & hospitality trade event was held from 04 - 07 September 2019 at BITECH Exhibition Centre, Bangkok.
The paradise island in Indian Ocean; Sri Lanka with its lush vegetation and a wide array of tropical fruits and vegetables offers rich raw material base for the food and beverage industry. The renowned tastes and aroma of Ceylon tea, coffee, herbal drinks and fruit juice is now available in a variety of ready to drink forms with no added calories or preservatives. Sustainability, quality and ethical production are the uncompromised values that comes with Sri Lankan beverages finally guaranteeing value for money.
Sri Lanka is among the 550 exhibitors from 40 countries and 11 International Pavilions from China, Denmark, EU, Italy, Japan and Korea at the Food & Hotel Thailand (FHT) 2019. Sri Lanka pavilion was opened by H.E the Ambassador, Mrs. Samantha K. Jayasuriya today and Sri Lanka's participation at the FHT 2019 was sponsored by the Economic Diplomacy Programme of the Ministry of Foreign Affairs Sri Lanka which was launched in 2018, in collaboration with key government institutions responsible for promoting trade, investments and tourism to be operationalized through the Sri Lanka Missions overseas.