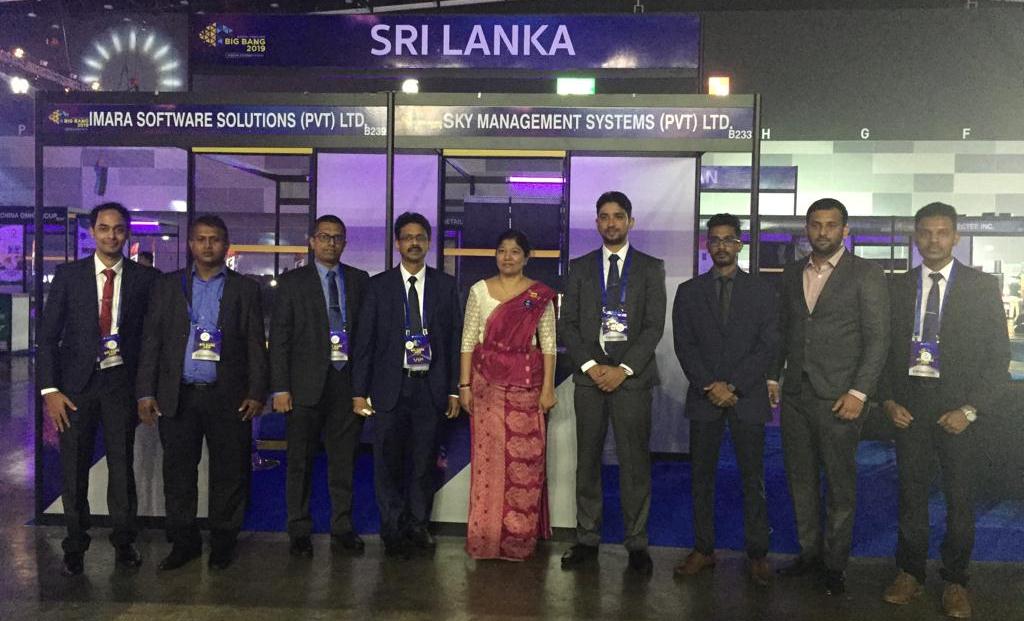 The Department of Commerce Sri Lanka, jointly with the Sri Lanka Embassy in Bangkok, Thailand, using its trade promotional funds, for the first time has organized Sri Lanka`s participation in Digital Thailand - Big Bang 2019 exhibition held in Bangkok Thailand from October 28-31. The Exhibition, which is considered as the biggest international conference and exhibition on digital technology and innovation in South East Asia, had the overall theme of 'ASEAN Connectivity'. This event consisted with the participation of more than 200 exhibitors from 14 countries from the region and world.
Prime Minister of Thailand General Prayuth Chan O Cha, declared open the exhibition which facilitated exhibits connecting to three distinct segments, namely 'creativity zone' including advanced creativity in the field of digital technology, the 'society zone', encompassing new ways of improving quality of life and equal opportunities, and 'smart city zone' projecting future outlook of cities.
The Sri Lankan pavilion was opened by H.E. the Ambassador Mrs. Samantha K. Jayasuriya, Embassy of Sri Lanka, Thailand. Mr. Anil Sirimanna, First Secretary (Commercial) of the Embassy also joined with this occasion. The Sri Lankan Delegation consisted with five IT companies, performed in different IT sectors. Such as ERP Software, Software Development, Mobile Application Development, Payments Processor and Real-Time System etc. Imara Software Solutions (Pvt) Ltd, Softcodeit Solutions (Pvt) Ltd., Sky Management Systems (Pvt) Ltd, Itechro (Pvt) Ltd, and Silverleap Technology (Pvt) Ltd. displayed their innovative IT solutions at the event.
In parallel to this exhibition B2B meetings arranged by the Embassy and it was good opportunity to Sri Lankan participants to build worthwhile links to explore the potentials in ASEAN market.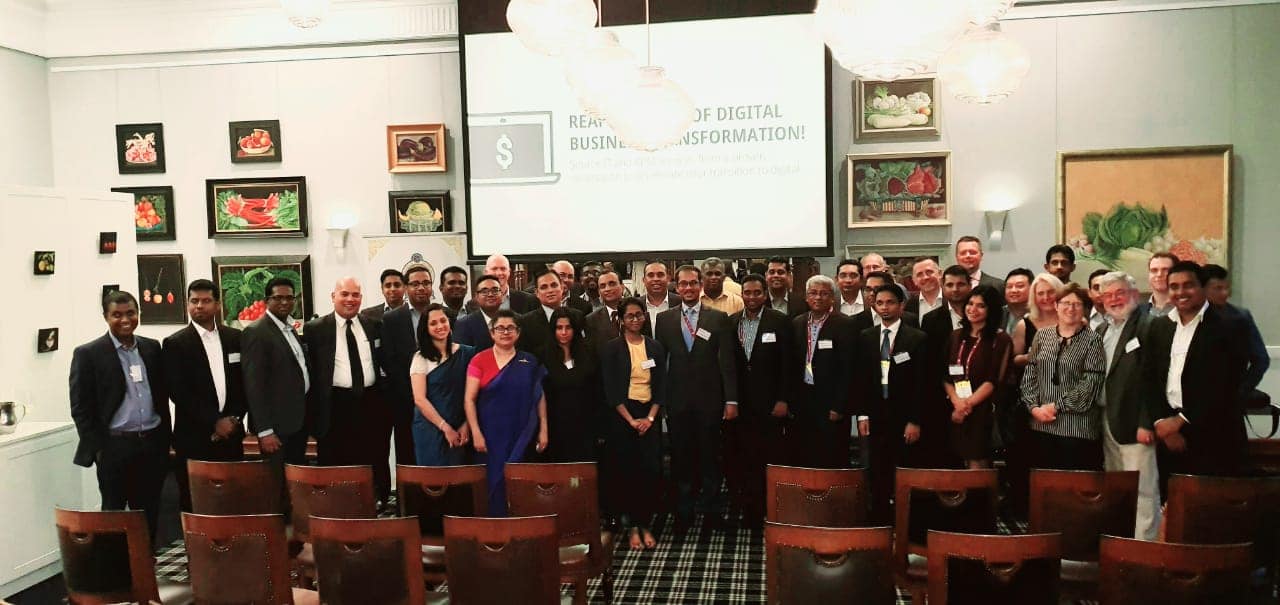 Consulate General of Sri Lanka in Sydney in collaboration with the Export Development Board (EDB) and the Information and Communication Technologies Authority (ICTA) organised a Country Pavilion at the CeBIT Australia from 29 to 31 October 2019 at the International Convention Centre, Sydney. Ten reputed Sri Lankan IT/BPM Companies participated at CeBIT exhibition to explore opportunities for bilateral commercial ventures in the ICE sector. CeBIT Australia 2019 showcased the dynamic merger of business with technology, how it can help business growing and connecting people to people contact.
Under the Economic Diplomacy Programme (EDP) of the Ministry of Foreign Affairs, the Sri Lankan Consulate office in Sydney organized a B2B Networking meeting with Australian companies for the visiting Sri Lankan IT Delegation on 30th October 2019 at Tattersalls Club. The main objectives of the networking event was to connect the Australian and Sri Lankan companies in the ICT Sector to enhance the bilateral trade relations and to showcase Sri Lanka's knowledge services industry for collaboration between Sri Lankan Australian companies. Consul General Mr M H M N Bandara, Consul Commercial Mr Abdul Raheem spoke at the occasion. Mr Nilan Thimbiripola, Project Manager of ICTA made a presentation on IT/BPM industry in Sri Lanka and potentials to expand trade relations with Australia in the ICT field.
The Consulate office also arranged the familiarization and field visits to Macquarie University and the University of Technology Sydney (UTS) for the visiting Sri Lankan delegation to get updated technology usage in Australia. The Sri Lankan IT/BPM delegation to Sydney include Evensel-IT, hSenid Business Solutions (Pvt) Ltd, Omobio )Pvt) Ltd, CodeGen International (Pvt) Ltd, Afisol Private Ltd, Zkewed (Pvt) Ltd, Peercore Nexgen (Pvt) Ltd, BISTEC Global Ltd and VizuaMatix.
Consulate General of Sri Lanka
Sydney
5th November 2019