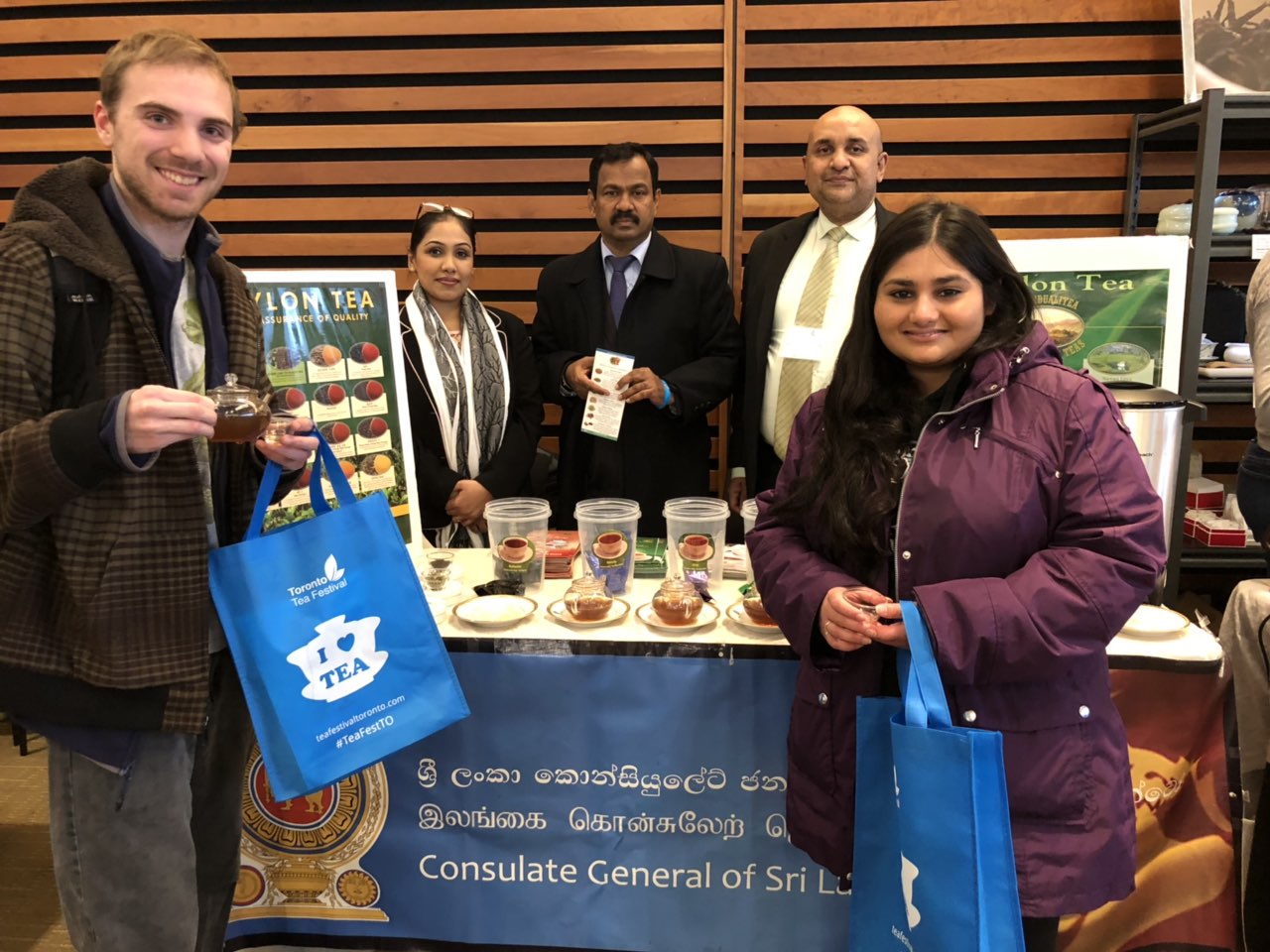 The Consulate General of Sri Lanka in Toronto, as part of its tea promotional program in 2019, participated in the 7th Annual Toronto Tea Festival 2019, organized by the Tea Guild of Canada, which was held from 1st – 3rd February, 2019 at the Toronto Reference Library with the support of the Sri Lanka Tea Board.
Along with the Consulate General, over 30 tea vendors and other private sector entities, dealing with tea and other natural products took part at the event. At the Sri Lanka Tea booth, Ceylon Tea samples from 6 regions in Sri Lanka were displayed and free Ceylon Tea samples, provided by the Sri Lanka Tea Board were distributed among participants, numbering over 2700, during the three day event. Hot tea from these regions was also served to all the visitors. At the event, the participants were given the opportunity to participate in the seminars and listen to presentations on tea related topics. Internationally renowned speakers were available for clarifications on tea and culture.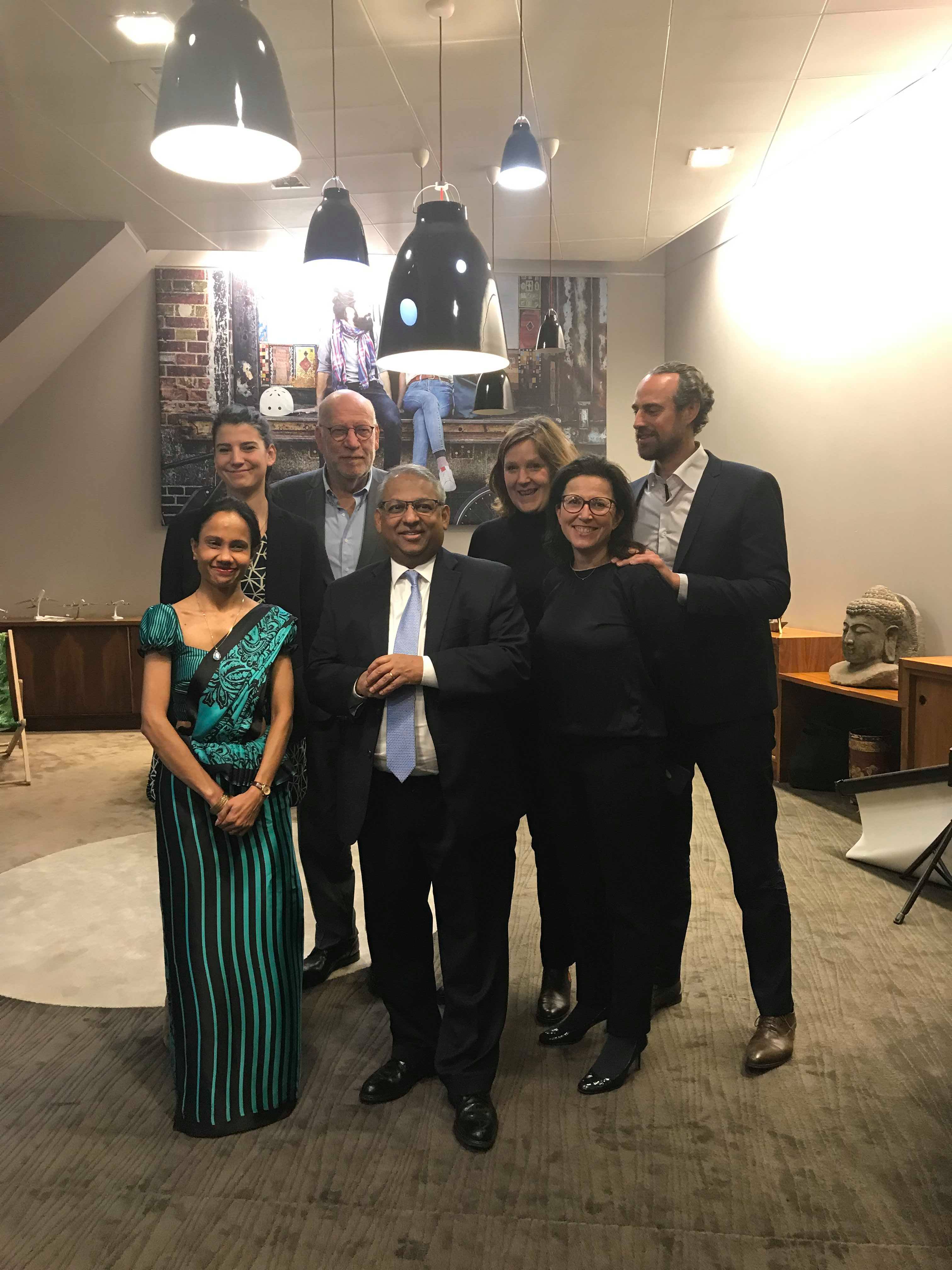 Tuesday, 19th of February, Sri Lanka was the "Destination of Honor" at the PATA (Pacific Asia Travel Association) breakfast in Paris, organized every month with the most important French actors of tourism industry. His Excellency, Mr. Buddhi K. Athauda, Ambassador of Sri Lanka in France, had the opportunity to open the event and introduce them Sri Lanka. The opportunities of the country in the tourism sector were highlighted through a presentation followed by a video on Sri Lanka by Mrs. Chandima Abeyrathna, First Secretary (Commercial) of the Embassy.
Major tour operators, airlines companies, hotels and journalists attended the event with high interest in this very newly trendy destination. Indeed, Sri Lanka attracts more and more tourists: within the last decade the number of arrivals in the country has been multiplied by five.