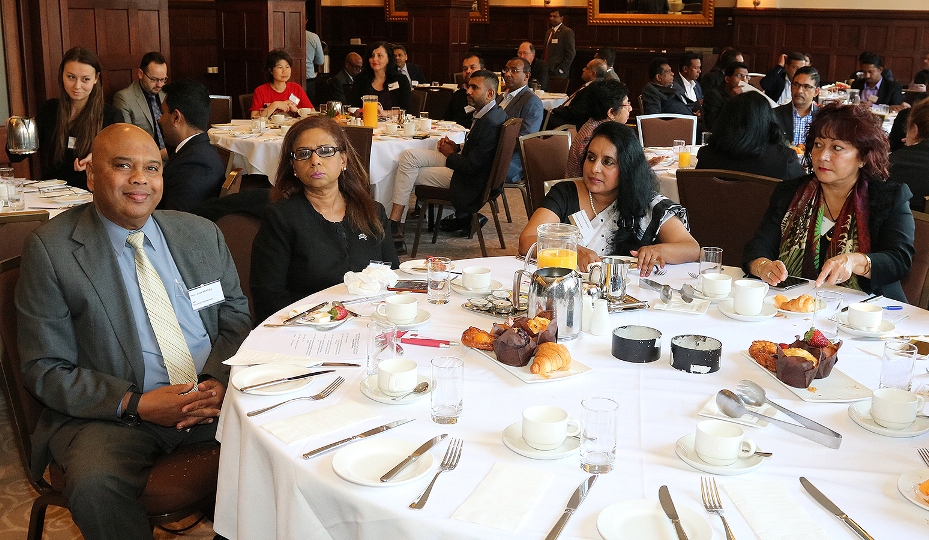 Sri Lankan exporters of food products such as Ceylon tea, coconut products, spices and allied products and food preparation are targeting the Australian market to increase the country's food product exports to Australia.
Twenty Sri Lankan exporters took part in Fine Food Australia 2018 in Melbourne from 10-13 September. The Sri Lanka Tea Board, Coconut Development Authority (CDA), Ministry of Social Welfare and Primary Industries organized Sri Lankan pavilions in collaboration with the Consulates General of Sri Lanka in Sydney and Melbourne.
Under the Coconut Development Authority, Whicy Plantation Companies Ltd, CBC Natural Food Ltd, Madampe Mills Ltd, NDC Exports Ltd. and Crown Coconut Ltd. put up their stalls and displayed coconut products including desiccated coconut, virgin coconut oil, coconut milk, coconut cream, shredded coconut chips, king coconut water, etc. Sri Lankan coconut exporters were led by the CDA Chairman and Marketing Director.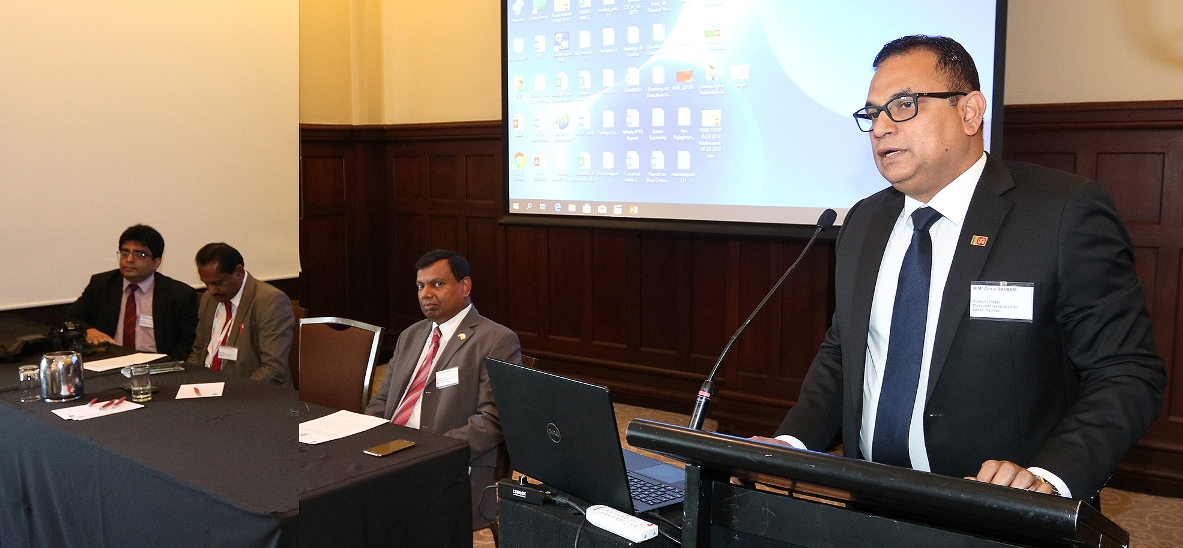 "

Mr.Abdul Raheem(Consul Commercial) delivering the opening speech " "Some of the participants in the event"
The Coconut Development Authority of Sri Lanka (CDA), in association with the Consulate General of Sri Lanka, organised a well-attended Business Breakfast Meeting on 11 September 2018 in Melbourne for Coconut Products Exporters who are participating at the Fine Food Australia Exhibition 2018, currently being held in Melbourne, to promote Sri Lankan coconut products and to interact with potential business partners and buyers in Australia.
Mr. Abdul Raheem, Consul (Commercial) of the Consulate General of Sri Lanka in Sydney, delivered the opening remarks highlighting the importance of enhancing bilateral trade and investment between Sri Lanka and Australia and the vital role the private sector and industry partners could play in achieving mutual benefits for both countries.