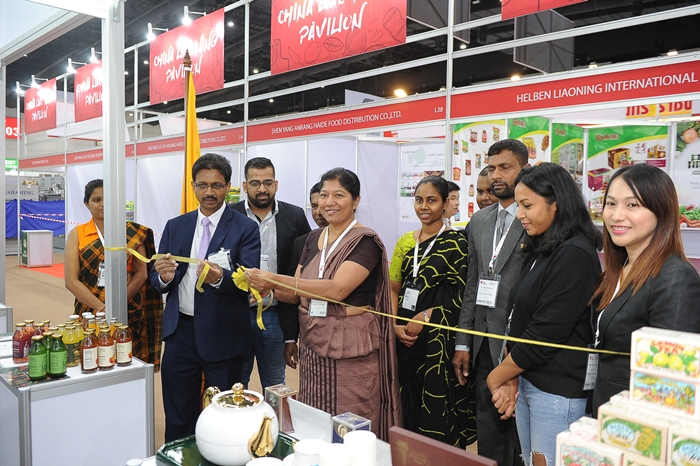 FHT the international 5-Star food & hospitality trade event was held from 04 - 07 September 2019 at BITECH Exhibition Centre, Bangkok.
The paradise island in Indian Ocean; Sri Lanka with its lush vegetation and a wide array of tropical fruits and vegetables offers rich raw material base for the food and beverage industry. The renowned tastes and aroma of Ceylon tea, coffee, herbal drinks and fruit juice is now available in a variety of ready to drink forms with no added calories or preservatives. Sustainability, quality and ethical production are the uncompromised values that comes with Sri Lankan beverages finally guaranteeing value for money.
Sri Lanka is among the 550 exhibitors from 40 countries and 11 International Pavilions from China, Denmark, EU, Italy, Japan and Korea at the Food & Hotel Thailand (FHT) 2019. Sri Lanka pavilion was opened by H.E the Ambassador, Mrs. Samantha K. Jayasuriya today and Sri Lanka's participation at the FHT 2019 was sponsored by the Economic Diplomacy Programme of the Ministry of Foreign Affairs Sri Lanka which was launched in 2018, in collaboration with key government institutions responsible for promoting trade, investments and tourism to be operationalized through the Sri Lanka Missions overseas.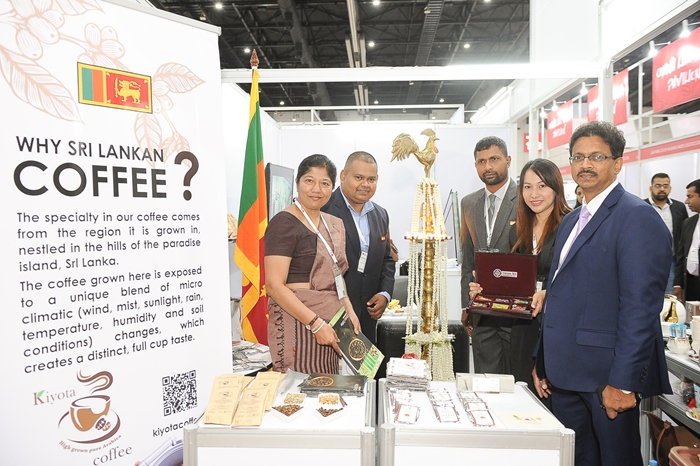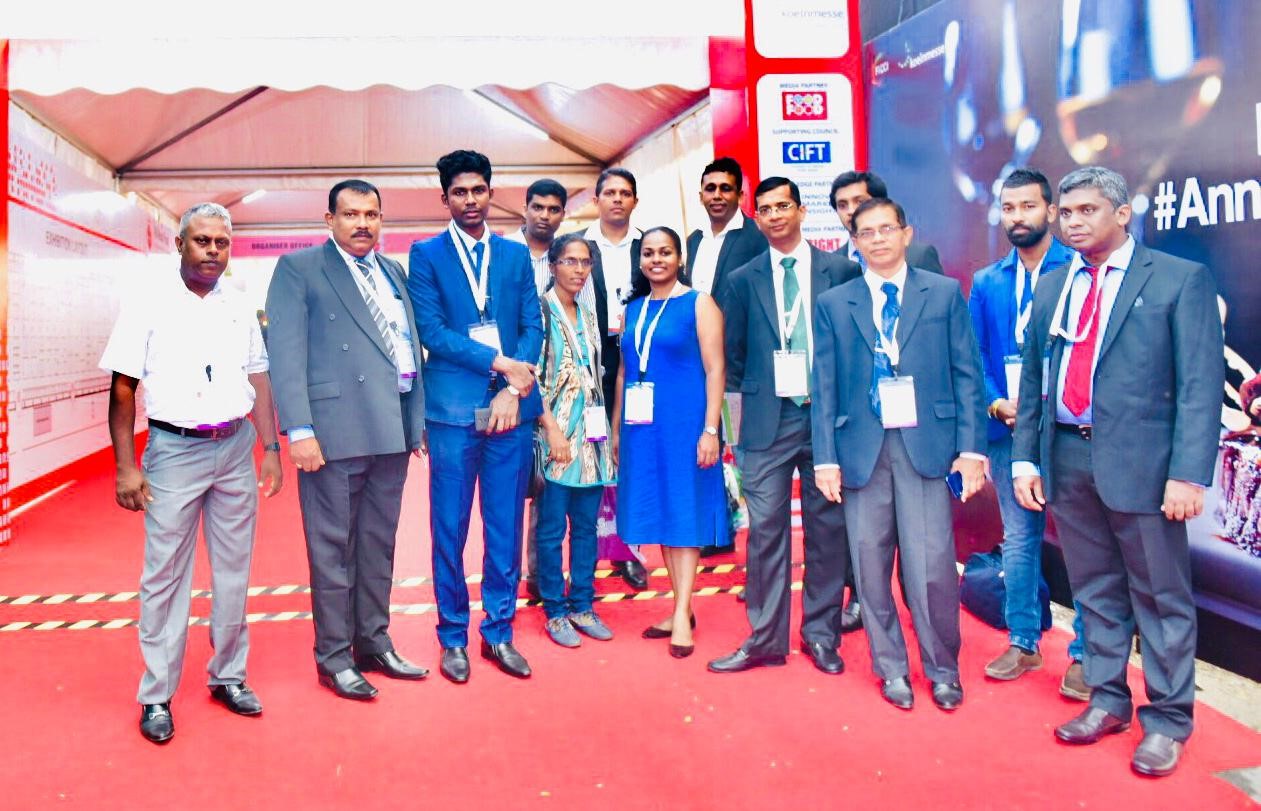 Consulate General of Sri Lanka in Mumbai in collaboration with Export Development Board of Sri Lanka successfully organized the Production Process Improvement & Market Penetration Programme-2019 aimed at SME exporters of Food Manufacturing sector of Sri Lanka from 29th August to 02 September 2019. The objective of this programme was to provide the Sri Lankan SME exporters with the necessary knowledge and the exposure to enter in to Indian Market. The Commercial section of the Consulate General of Sri Lanka organized and coordinated the programme.
The programme coincided with Annapoorna Anufood- 2019 exhibition which took place at Bombay Exhibition Centre from 29th – 31st August 2019. Led by Mr. Sandun Sameera, Consul (Commercial), the Sri Lankan delegation had B2B meetings with the representatives from the Forum of Indian Importers (FIFI), officials from trade related regulatory authorities, importers and exhibitors representing the Food & Beverage Industry of India.
Further, the delegation participated for a Retail CEO Roundtable Discussion on "Changing Flavors of the Food Business: Opportunities & Challenges" and a Seminar organized by Forum of Indian Food Importers on "Issues Pertaining to Imports & Customs Regualtions". Sri Lankan delegation also interacted with officials from Spice Board of India and Food Safety and Standards Authority of India where Sri Lankan delegation was informed on packaging and labeling requirements when exporting goods to India.
| | |
| --- | --- |
| | |
In order to provide with an opportunity to connect with Indian retail/ supermarket chains, a visit to Reliance Corporate Park in Navi Mumbai was also organized. During the visit Sri Lankan delegation had the opportunity to introduce their products and have discussions on business opportunities with the senior officials of the Reliance Retail Limited. Reliance Retail Limited is a subsidiary company of Reliance Industries Limited and it is the largest retailer in India with 10,644 stores across 6,700+ cities. During the meeting possibility of displaying Sri Lankan products counter at the reliance stores was explored to which considerable interest was received from Reliance retail. Furthermore, Reliance officers pointed out the great opportunity in the Mumbai market for Sri Lankan Agro- food exporters and expressed their willingness to buy directly from Sri Lankan suppliers.
Consulate General of Sri Lanka
Mumbai, India
04th September 2019