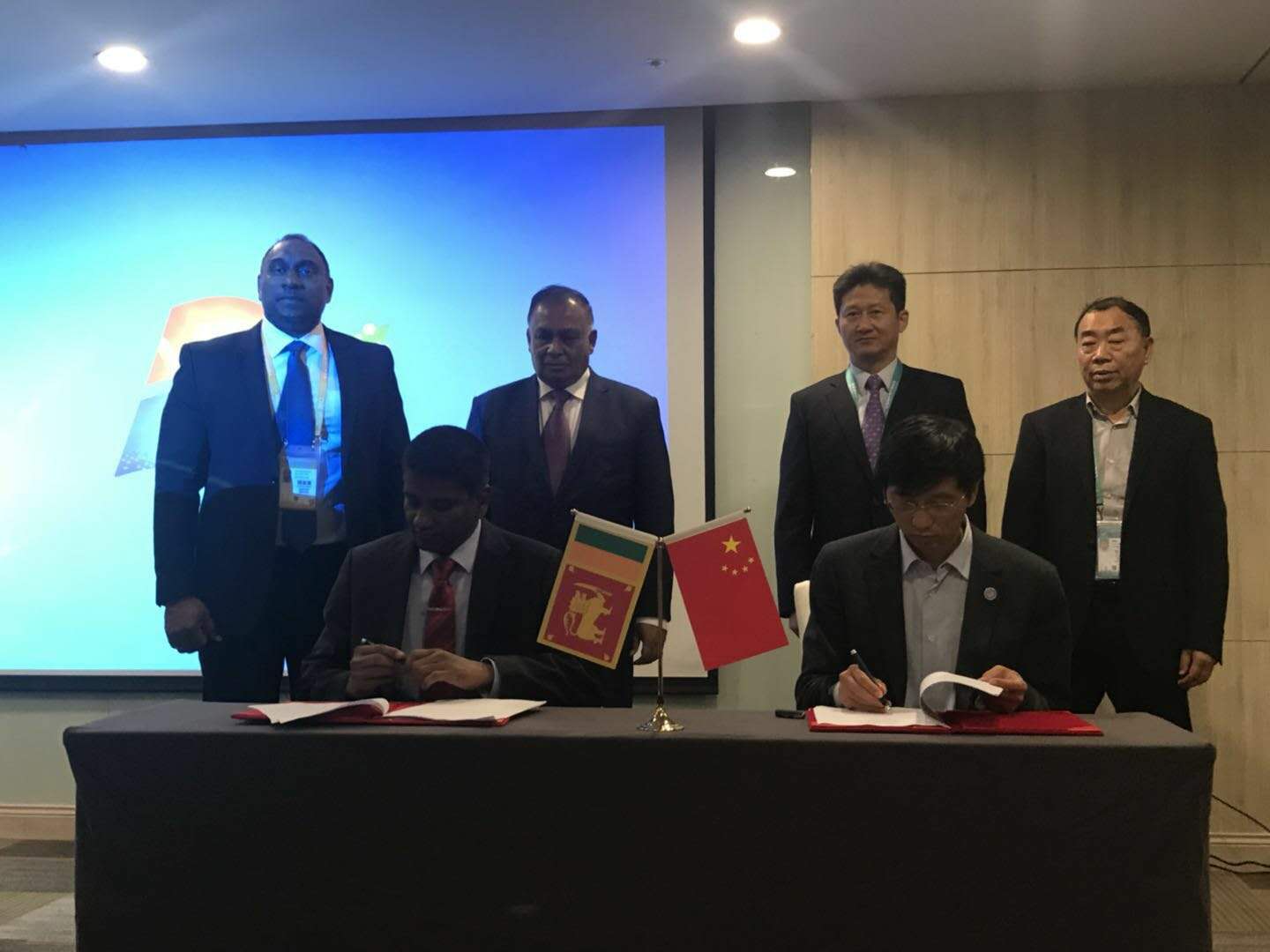 Initiated by the Commercial Division of the Embassy of Sri Lanka Beijing and supported by the Department of Commerce Sri Lanka Sri Lanka Fruits and Vegetable Exporters Association and the Sea Food Exporters Association signed a memorandum of understanding (MOU) with the Chinese Agricultural Wholesale Market Association (CAWA) on the sideline of the First China Import Expo held in Shanghai from November 5th to 10th. That will see exports to China expand rapidly in the coming years. This was signed at the international Agro Products B-B Round Table conference where more than 100 leading whole sales market associations participated.
" Sri Lanka delegation with the Dr. Andrea Razeto (04th from extreme left), Vice President of UCINA."
The Department of Commerce (DOC), jointly with the Sri Lanka Embassy in Rome and the Consulate in Milan under the guidance of the Minister of Industry and Commerce Hon. Rishad Bathiudeen organized a visit of Sri Lanka private sector delegation to the 58th Genoa Boat Show (GBS) on 23rd September 2018, including the Managing Director of BTI Mr. Gamini B. Herath and pioneer boat manufacturers in Sri Lanka.GBS is one of the biggest international boat show in European region that exhibits manufacturing of all kinds of boats, mainly yachts and pleasure crafts and also boat accessories.