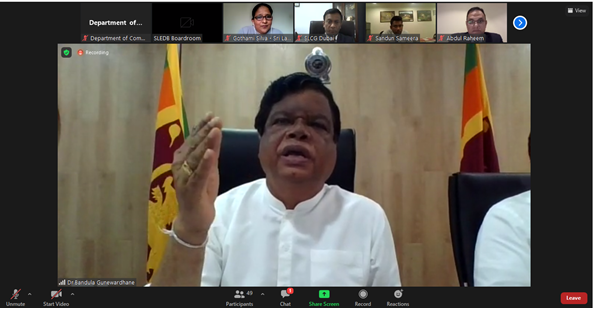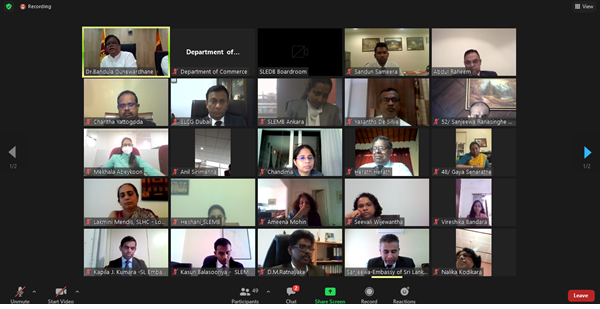 Hon. Dr. Bandula Gunawardena, Minister of Trade, had a virtual meeting with all the Commercial Officers serving in Sri Lank Missions Abroad on 14th December 2021 to discuss regarding the promotion of Sri Lanka's Trade, Tourism and Investment in the respective host and accredited countries.
During the meeting, the Minister emphasized importance of negotiate for the Credit line facilities on imports or export credit scheme from host countries, to facilitate the government to recover from this economic condition. Further the discussion focused on having a Free Trade Agreement or Preferential Trade Agreement with the host country during the year 2022.
Also, the Hon. Ministers gave specific directives to Commercial Officials on promotional and other activities which they are planned to do on 2022.
At the end, Hon. Ministers also requested, the Commercial officers need to coordinate with the Ministry of Trade when they are planning programmes to promote Sri Lanka's trade, investment and tourism in future.