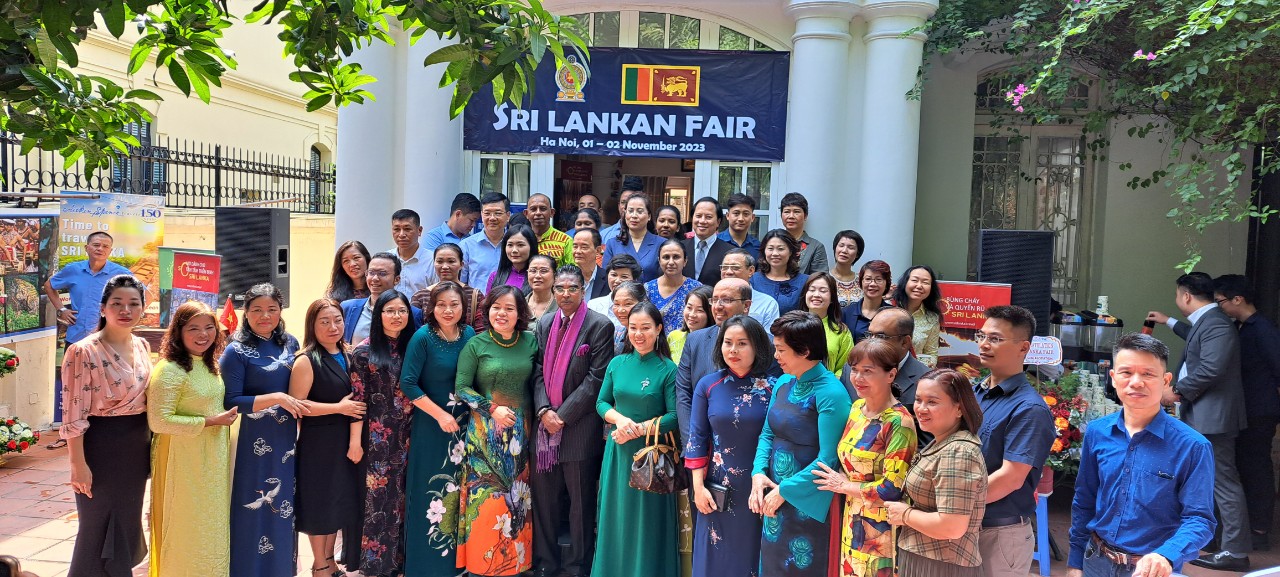 The Embassy of Sri Lanka in Viet Nam, in close coordination and collaboration with the Industrial Development Board (IDB), organized a "Sri Lankan Fair" to promote, project and profile the products of SME entrepreneurs of Sri Lanka to the vast middle-income market consisting of a total of 100 million population of Viet Nam. The two-day Sri Lankan Fair was attended by a large number of Vietnamese nationals, foreign nationals based in Ha Noi, senior government and corporate personalities, media and of course the diplomatic corps consisting of a number of Ambassadors based in Ha Noi, amongst others. The Sri Lankan Fair was held at the Chancery of the Embassy of Sri Lanka. It consisted nearly 10 SME companies ranging from wooden and ornamental products, tradition Sri Lankan masks and paintings, batik and handmade garments, decorative household items, hand-made silver jewelry and gemstones, soft toys, exclusive wooden carvings, herbal tea and spices and brassware, amongst others. The two-day event was enriched by serving and selling authentic and traditional Sri Lankan food, which were prepared at the premises itself as well as serving traditional hallmark Sri Lanakan tea by the Dilma based in Ha Noi.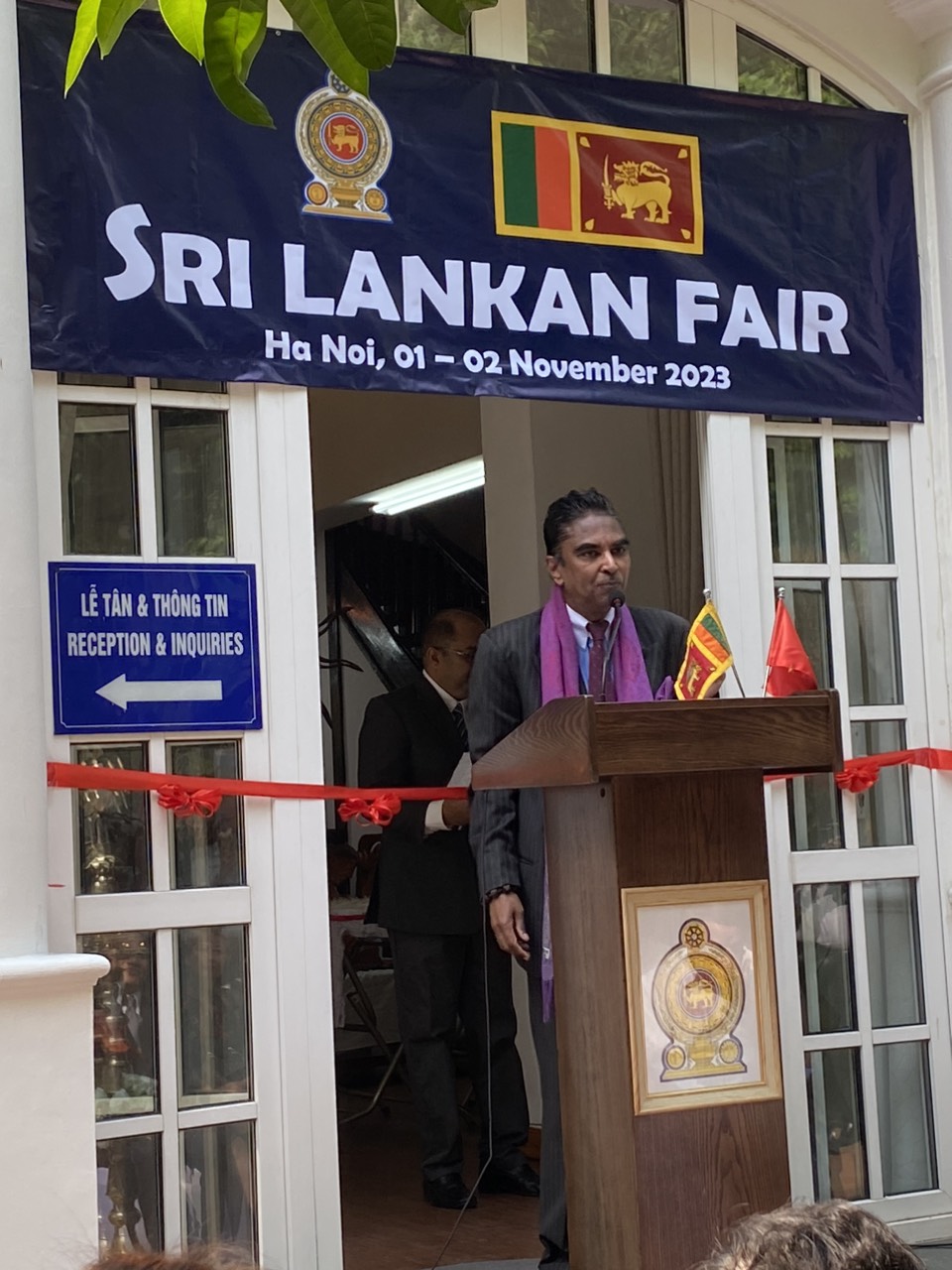 At the auspicious opening ceremony of the Sri Lankan Fair, Ambassador of Sri Lanka to Ha Noi, Prof A. Saj U. Mendis, in his opening remarks stated that the SMEs are often described and considered as a backbone of any given economy, be it developed, developing or least developed. He further added that these sentiments were true in the context of Sri Lanka as well. Prof Mendis stated that in both developed and developing nations, SME sector contributes approximately 50% of the GDP and employs over 60% of the working population. He added that the primary economic pivot of any given nation was to intensely focus on fostering, nurturing and facilitating the SMEs, thus enabling them to advance to become mid-sized companies to large companies to national corporates to regional players to multinational corporates respectively.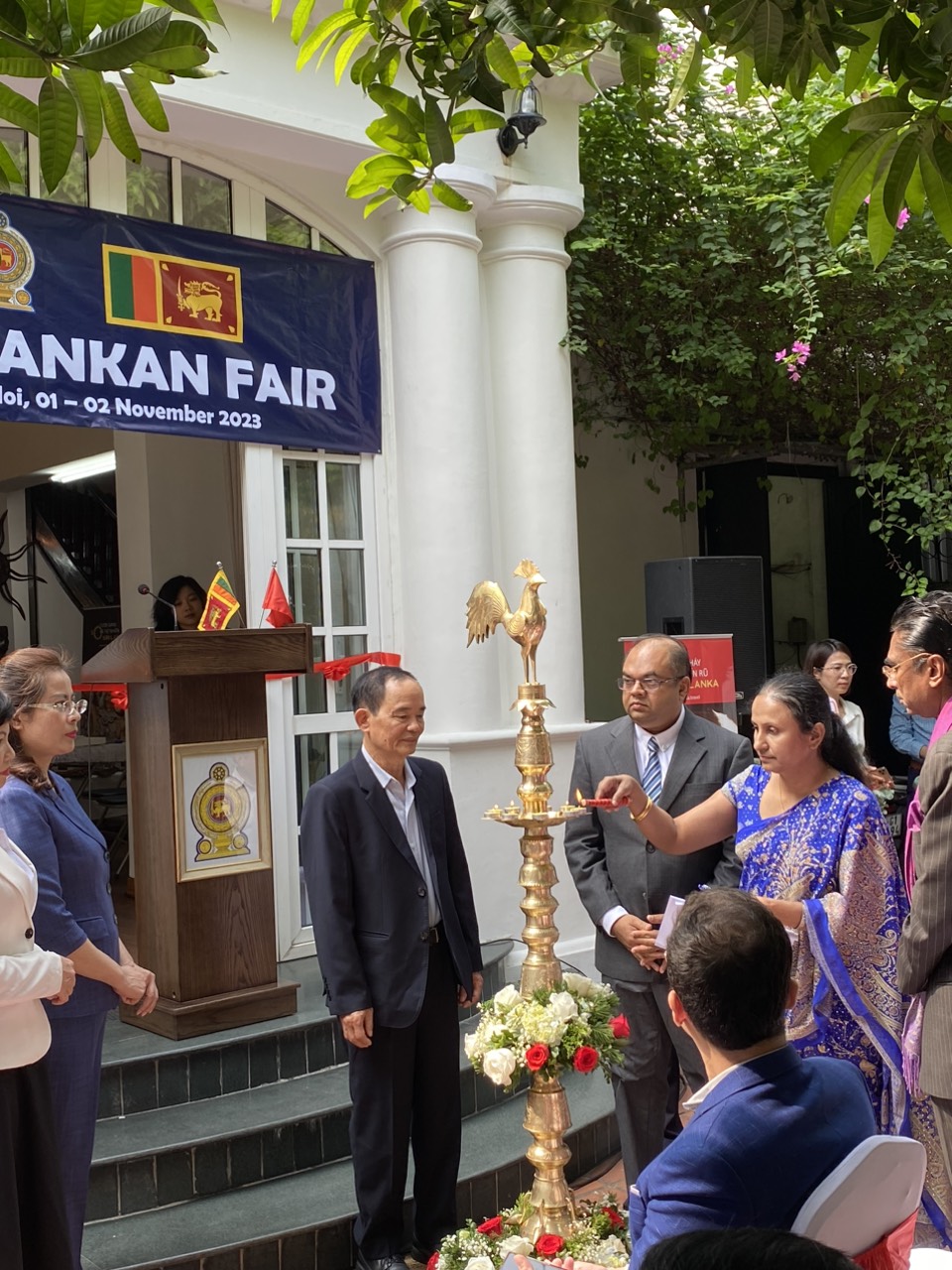 This should be the fundamental vision of any SMEs as well as of any nation vis-à-vis SMEs. Ambassador Mendis added, in his opening remarks, that today some of the largest corporates of the world such as Apple, Amazon, Microsoft, Facebook and Google had most humbling beginnings often in college dorms and garages. The Director of Department of Industry and Trade also addressed the opening ceremony and stated that the Department in Viet Nam would support, cooperate and assist the SME entrepreneurs of Sri Lanka as well as expressed optimistic and encouraging sentiments. Minister Commercial of the Embassy, Ms. Kishani Wickramasinghe, played a pivotal and instrumental role in organizing the entire Sri Lankan Fair with great success and efficacy.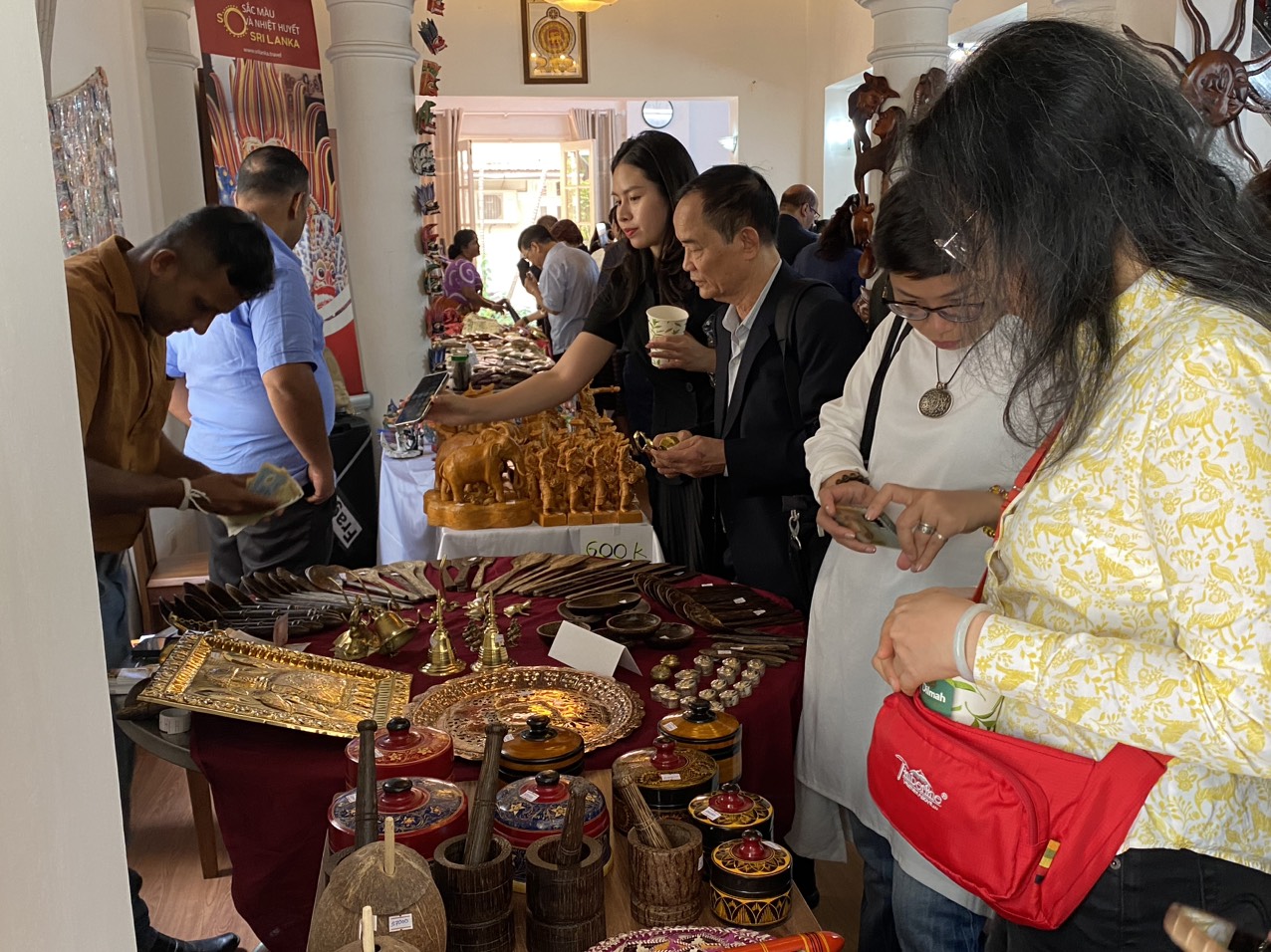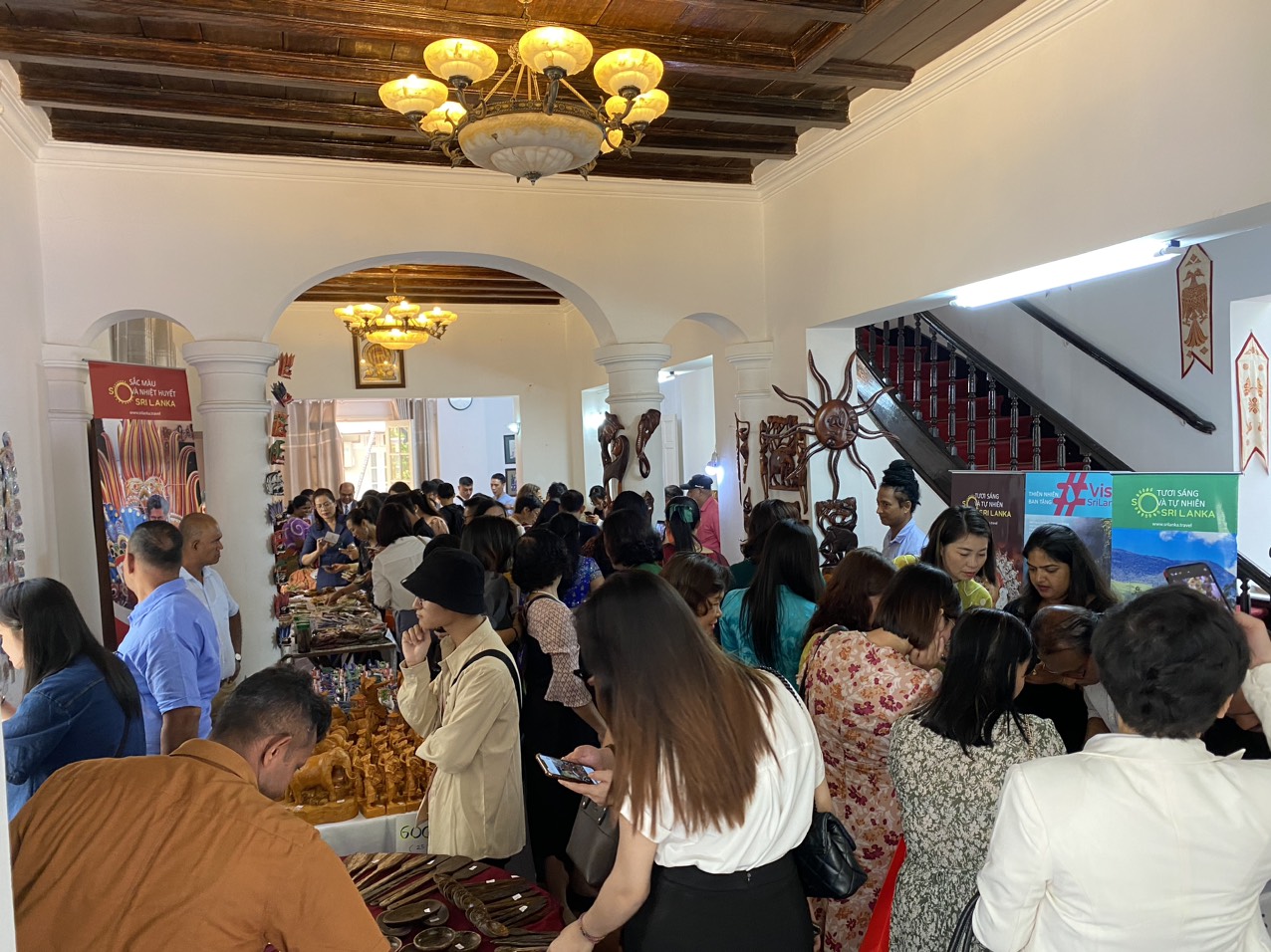 Over 15 Sri Lankan SME entrepreneurs who visited Ha Noi was arranged to visit and interact with Bat Trang ceramic pottery village, wood craft village and Viet Nam Association of Gemstones in order to forge long-term business and commercial relations, thus enabling to export the Sri Lankan products to Viet Nam. Further, the Embassy organized a number of B2B meetings for the Sri Lankan entrepreneurs/SMEs to promote their respective commercial entities.
Viet Nam is unique in the context of fostering and evolving the SME sector, given the seminal nature and significant of it for economic and commercial advancement of the country, and has 17 FTAs and partnership agreements with over 70 select countries, thus accommodating the SMEs of Viet Nam to export their products with ease at competitive prices. Needless to state that most of the Vietnamese nationals and others were highly impressed and were captivated of the authentic and artistic products of Sri Lanka, mainly gems and jewelry, handicraft, exclusive batik products and wood carvings, amongst others. Most of the SME entrepreneurs of Sri Lanka initiated and reached upon commercial arrangements with Vietnamese counterpart companies. This particular commercial initiative did enhance and aggrandize the profile and image of the country amongst the Vietnamese and other foreign nationals in Ha Noi.